BDO becomes second-largest auditor of UK listed firms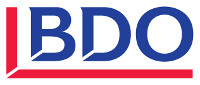 BDO is now the second-largest auditor of listed companies in the UK, according to new data from Adviser Rankings.
The firm is the UK's fifth-largest accounting firm by revenue as it has gained 35 listed clients in the 12 months to May. As a result, BDO now audits 297 listed companies, following closely behind PwC who audits 326 listed firms. KPMG currently audits 63 fewer listed companies compared with this time last year and has fallen behind in third place with 286 listed clients.
The rise in BDO's audit numbers highlights a shift in boardroom attitudes, as this is the first time a mid-tier auditor has been in second place for listed client numbers.
BDO has also benefited from changes in practice within the Big Four audit firms, which have hiked their fees and abandoned high-risk clients in the face of intense scrutiny by regulators.
Scott Knight, head of audit at BDO told the Financial Times: "Four independent reviews in the last year set out a clear need for more choice in the audit market. We're now beginning to see a shift in the right direction."
KPMG, PwC, Deloitte and EY have all been subjected to criticism over accounting errors and corporate failings at high-profile businesses such as BHS, Thomas Cook and Carillion.
The Big Four firms have been accused of failing to warn directors about the poor financial health of businesses they audited, leaving shareholders and staff out of pocket when the companies failed.