BDO fined £160k and reprimanded over Am Trust audit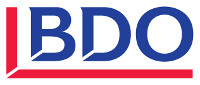 BDO, which is the second-largest auditor of listed companies in the UK, has been fined £160,000 and reprimanded over its audit of international insurer AmTrust Europe Limited.
The Financial Reporting Council (FRC) said the fined related to BDO's unintentional rule breaches relating to failures in the documentation, provisions for claims and the use of independent actuaries as experts.
The sanctions relate to the audit of the firm's financial statements for the two financial years ended 31 December 2014 and 31 December 2015.
The £160,000 fine was reduced from £200,000 for admissions and early disposal.
The accountancy watchdog also ordered that BDO implement a training programme designed to improve quality and consistency in the firm's processes for obtaining and evaluating independent actuarial audit evidence and in the documentation of those processes and of auditors' key judgements.
BDO has also been ordered to undertake a quality performance review of the work relating to obtaining and evaluating actuarial audit evidence from independent actuaries as auditor's experts and shall report the results annually to the FRC. The firm must conduct this review for two years.
BDO partner David Roberts has also been reprimanded by the FRC.
Jamie Symington, deputy executive counsel to the FRC, said: "The failings in this case related to an area of high audit risk, namely the consideration of an insurance company's approach to its provision for claims. The Auditors relied on the opinions of independent expert actuaries without taking sufficient steps to gain an understanding of or to evaluate their work."