Beer52 quenches thirst for craft beer thanks to coronavirus loan from RBS
Edinburgh craft beer subscription firm Beer52 has succeeded in meeting an exceptional increase in demand thanks to funding support from Royal Bank of Scotland.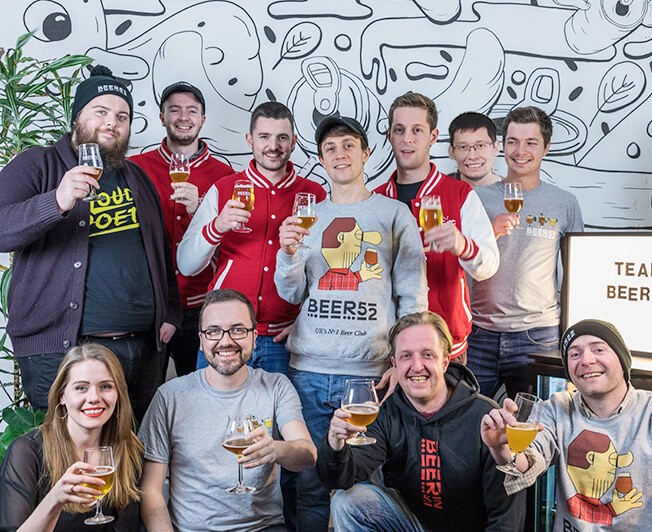 During lockdown, an unprecedented surge in customer demand resulted in a landmark 200,000 subscribers for the firm. The company has since doubled in size, with more than 30 new staff members recruited to ensure subscribers' thirst for craft beer can be satisfied.
However, the financial uncertainties faced by many throughout the COVID-19 pandemic meant that Beer52 suppliers were forced to update credit terms, requiring an up-front payment for stock.
---
---
Funding from Royal Bank of Scotland was essential in ensuring the business could continue to operate. Founders James Brown and Fraser Doherty were not able to access CBILS support, however, the team at Royal Bank of Scotland recognised the potential of their business and pledged additional funding in the form of a substantial overdraft.
James Brown, founder of Beer52, said: "The support from Royal Bank of Scotland really has been exceptional. Stuart went above and beyond to secure funding when it became clear that we could not benefit from the CBILS scheme. The process was quick and decisions were made at speed – it was actually the bank that came to us with an alternative funding option.
"The best thing about it is that we've been able to play our part in keeping the supply chain moving. Some breweries restarted production just for us. We couldn't have done it without the funding, and without the thousands of new customers we've welcomed in recent weeks."
Stuart Kenny, senior relationship manager at RBS, added: "It's great to see that Beer52 is busier than ever. I'm delighted to have been able to arrange alternative funding, as the team there have been instrumental in supporting a number of suppliers, delivery drivers and staff through their service – even expanding with new additions to the team. I'm looking forward to seeing what they can tap into next."
Founded in 2013, Beer52 sources and delivers a package of eight new craft beers to subscribers each month.
Earlier this year, Financial Times named the firm as the fourth fastest-growing e-commerce business in the UK. This was just a few short years after founders James Brown, who came through Royal Bank of Scotland's Entrepreneurial Spark Accelerator, and Fraser Doherty were included in Forbes' 'Top 30 under 30 Europe' retail and commerce list.
Read all of our articles relating to COVID-19 here.