Blue Rock Insurance Brokers opens new premises in Bellshill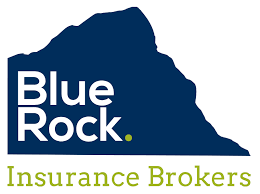 Blue Rock Insurance Brokers has opened new premises in the Bellshill area, generating three new jobs and bringing a customer-focused approach to the businesses of the surrounding areas.
With headquarters in Ayrshire, where the Blue Rock brand was launched in 2018, the leadership team made the decision to expand into Bellshill in order to continue to serve their growing client base.
The new office will be based at Phoenix House within the well-known, buzzing Strathclyde Business Park development.
The brokerage has built its reputation thanks to a fresh approach to its customers and the insurance review process. Instead of offering standard quotes, the team deliver an in-depth client service and build strong relationships, with many long-standing clients coming back to work with the business time and time again.
Their customer-centric approach and strong values have resulted in rapid growth, with the leadership team now able to reinvest into the business by expanding to a new location.
Tom Yorke, director, commented: "We're all really excited to get to know the people and businesses of Bellshill and the wider Lanarkshire area a little better, and to be able to have members of the Blue Rock team personally on hand locally to support the community with a trustworthy and high-quality broking service that Blue Rock has become known for.
"It's unusual these days for a broker to open a new office and build it from the ground up. It's important to us that in growing the business we don't lose sight of our own values and stick to the Blue Rock way of doing things and never compromise in our mission to work to the highest standards.
"Bellshill is a fantastic area and we can't wait to see how the new hub will help our business continue to grow, and how our growing team will have an impact on the wider business too."