BoE faces challenge as food price inflation nears 45-year peak despite fall in overall inflation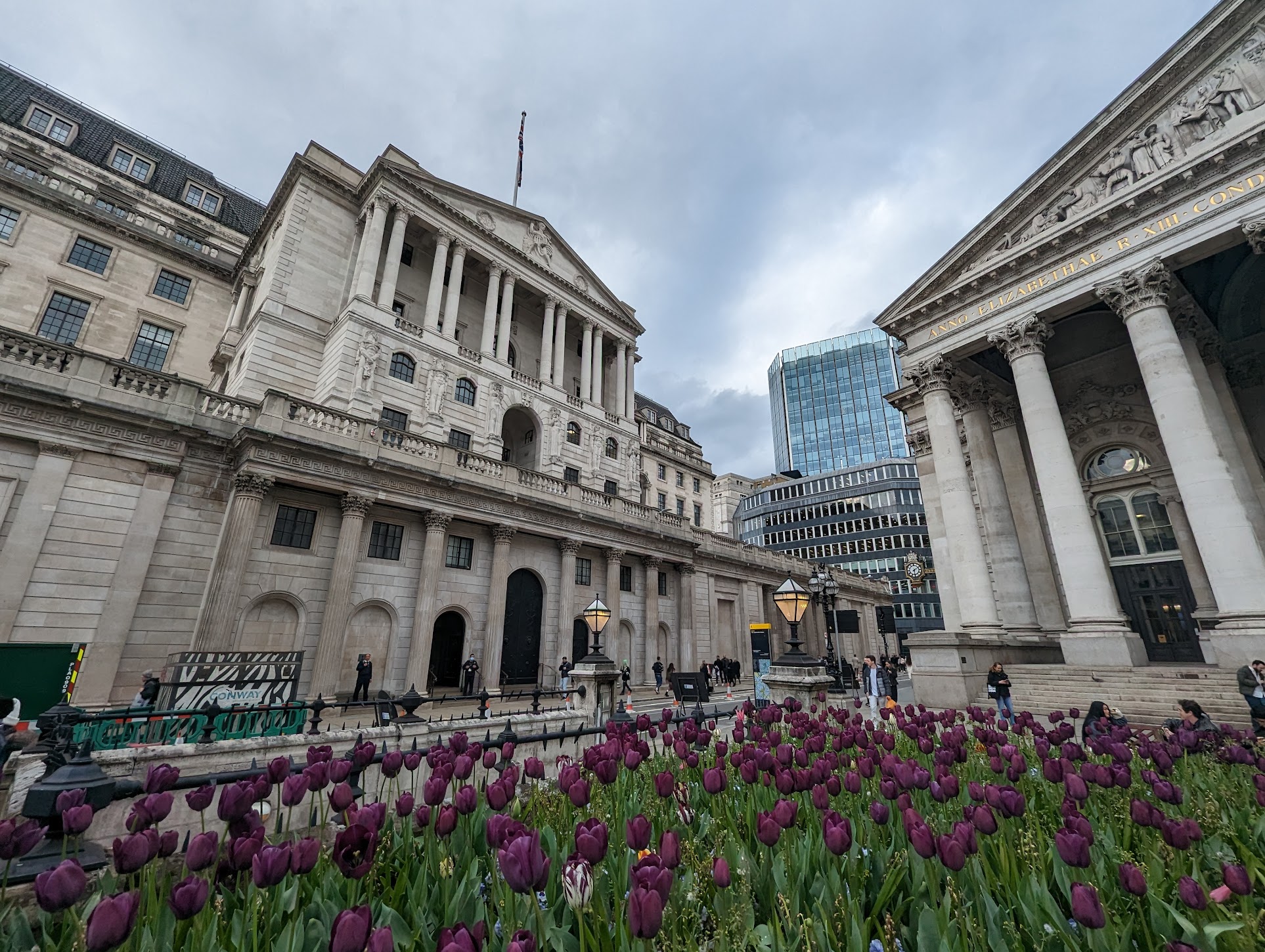 April's UK inflation rate was reported at 8.7%, slightly higher than Bank of England's (BoE) forecast of 8.4%, but a drop from March's 10.1%.
The deceleration in inflation was smaller than anticipated, leading to bond market sell-offs and mounting expectations for further interest rate hikes. The recent data triggered a surge in government borrowing costs as traders revised their interest rate forecasts upwards.
Simultaneously, food price inflation remained close to a 45-year high at 19.1% in April, similar to March's 19.2%. The Office for National Statistics (ONS) cited the stability in energy prices this year compared to last year's large increases as a contributing factor to the drop in the main inflation rate. However, this was offset by significant price increases in second-hand cars and cigarettes.
---
---
The yield on two-year gilts rose by 0.27 percentage points to 4.4%, a level not seen since after Liz Truss' mini-budget. Swap markets now imply that rates are expected to peak at approximately 5.3% by the end of the year.
Luke Bartholomew, senior economist, abrdn, said: "The UK's April inflation report delivered a very nasty upside surprise.
"Headline inflation fell by less than expected, dropping from 10.1% in March to 8.7% in April compared to consensus forecasts of 8.2%. The drop in the headline rate was almost entirely due to favourable base effects around the energy price increase in last April.
"But elevated food price growth meant overall inflation fell less than expected. The headline rate should continue to fall rapidly over the coming months as favourable base effects continue to play out.
"But much more concerningly, underlying inflation pressures seem to be picking up. Core inflation increased from 6.2% to 6.8%. And services inflation, the BoE's preferred measure of underlying inflation, increased from 6.6% to 6.9%, above the Bank's forecast of 6.7%.
"We now expect the Bank to deliver a further 25bps interest rate hike in June. There is still another labour market and inflation report to be released before the next policy meeting, which could alter the picture again. But as things stand, it is hard to see how today's ugly inflation report does not meet the data-dependent conditions provided by the Bank to cause another rate increase."
The inflation figures presented a challenge to BoE governor Andrew Bailey, who recently admitted inaccuracies in the bank's economic model and the necessity to learn "very big lessons" on managing high price increases. The BoE has indicated that further interest rate hikes would be on the horizon if inflation persistence signs were evident, the FT reports.
The current inflation rate in the UK compares unfavourably with other large economies, being higher than those in the US, France, Germany and the EU average.
The Bank of England's internal models forecast that inflation will descend more gradually than it rose last year, with the 2% target reachable only by 2025. The BoE projects inflation to fall steadily over the upcoming months, closing the year around 5%.