Business confidence in Scotland rises during February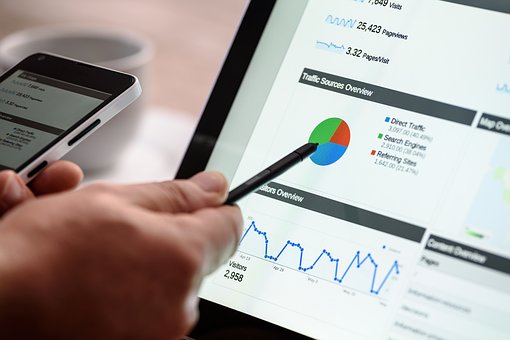 Business confidence in Scotland rose four points during February to 14%, according to the latest Business Barometer from Bank of Scotland Commercial Banking.
Companies in Scotland reported lower confidence in their own business prospects month-on-month, down one point at 7%. When taken alongside their optimism in the economy, up eight points to 20%, this gives a headline confidence reading of 14%.
Scottish businesses identified their top target areas for growth in the next six months as investing in their team (43%), introducing new technology (31%) and evolving their offer (30%).
---
---
The Business Barometer, which surveys 1,200 businesses monthly, provides early signals about UK economic trends both regionally and nationwide.
A net balance of 1% of businesses in the region expect to reduce staff levels over the next year, down 15 points from January when a net balance of 14% of businesses planned to create new jobs.
Overall UK business confidence decreased by just one point to 21% in February. Firms remained positive about their own trading prospects with a net balance of 31% expecting business activity to increase in the coming 12 months.
Firms also reported plans to create new jobs with 20% of businesses intending to make new hires over the next 12 months – up three points from January.
All UK regions and nations reported a positive confidence reading in February, with six areas reporting a month-on-month increase in confidence. Of those, the West Midlands (up 30 points to 48%) and Yorkshire and Humber (up 22 points to 34%) saw the largest monthly increases.
Chris Lawrie, area director for Scotland at Lloyds Bank Commercial Banking, said: "After a dip in confidence in January, it is good to see that businesses are once again feeling optimistic about their own trading prospects and the wider economy.
"However, rising costs, supply chain challenges and skills shortages are still affecting several key sectors across the country. As firms grapple with these challenges it's easy for attention to pull away from seizing opportunities for growth.
"Firms that keep a close eye on cash flow and manage their working capital will be best placed to take on any unforeseen challenges and go after prospects in the months ahead."
Retail confidence bounced back, rising for the first time in three months to 21% (up 14 points), led by improvements in both trading prospects and economic optimism. However, business confidence fell in construction (down eight points to 19%) and services (down five points to 20%) although this remains higher than in the latter part of 2022.
Paul Gordon, managing director for SME and mid corporates, Lloyds Bank Commercial Banking, added: "While overall confidence has dipped slightly, it's encouraging to see businesses backing their own trading prospects. This may well be down to the easing of cost pressures as we see the prices of commodities such as oil and energy coming down. At the same time, with pay expectations easing, this may be giving businesses the boost they need to weather the rest of the year."
"As we move further into 2023, focusing on growth and investment should be key for businesses across the sectors, while ensuring that margins and cash flow are also prioritised."
Hann-Ju Ho, senior economist for Lloyds Bank Commercial Banking, commented: "Business confidence has lost a little momentum this month, following the strong gains seen recently. Firms are feeling more cautious about the wider economy. However, confidence in their own trading prospects continues to strengthen, helped by tentative signs that wage and other cost pressures may be reducing.
"While inflation appears to be tapering, pressures on consumers will need to ease further to help make it a more stable environment for businesses to operate."