Business Gateway helps put Shetland rug maker on the map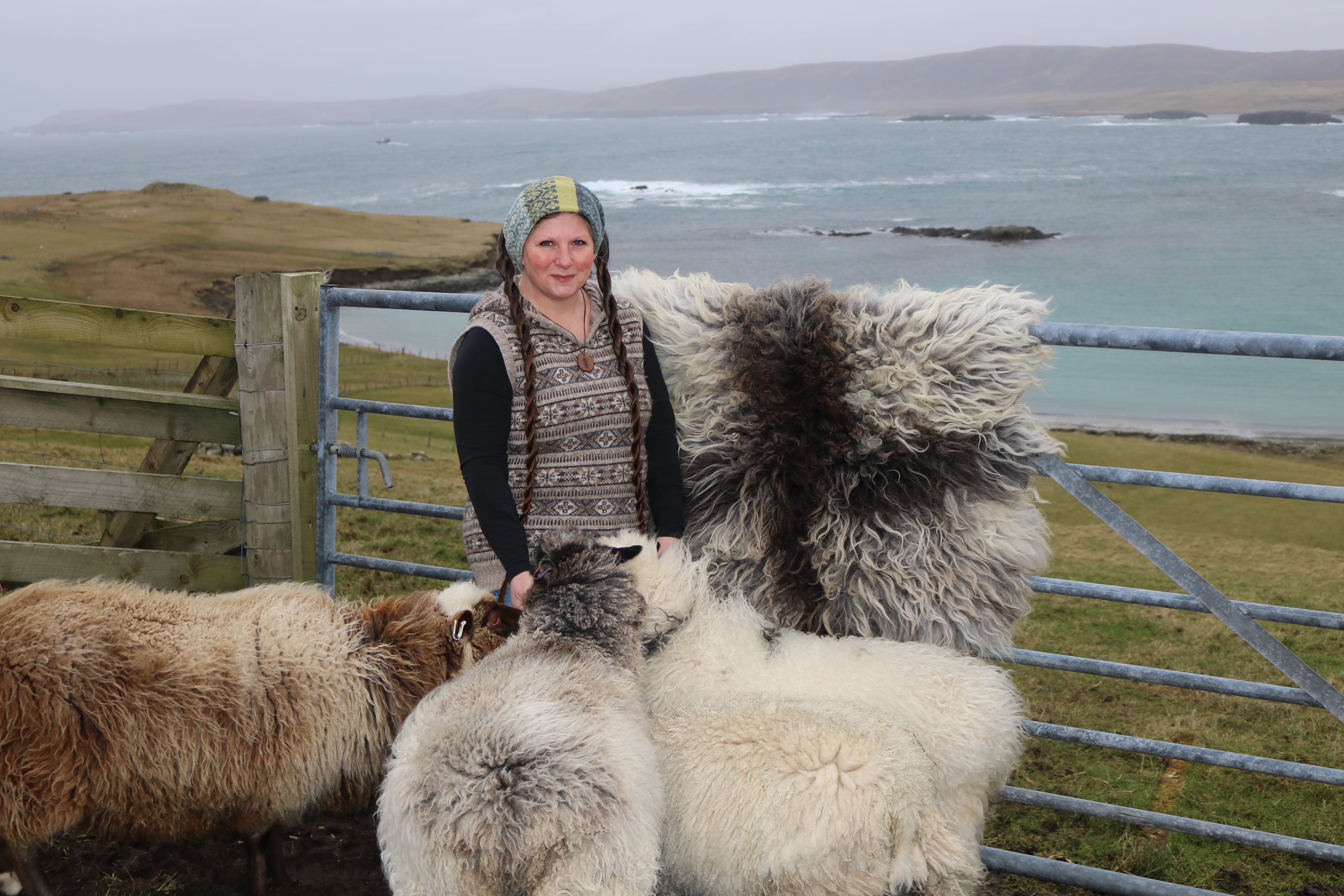 A Shetland-based sheep fleece rug maker has increased her sales, after receiving support from DigitalBoost, Scotland's national digital upskilling programme, delivered by Business Gateway.
Founded in September 2021, Hart of Shetland produces sustainable and ethical felted woollen fleece rugs using natural methods of massaging water and natural olive oil soap to cleanse winter coats sheered from Shetland sheep, to produce handcrafted rugs, unique in colour and texture.
Launched by Helen Hart, a qualified secondary school teacher who gave up urban life to run a traditional croft on the island, the business uses the fleeces from her flock of Shetland sheep.
---
---
Following a feature on Channel Five series, Ben Fogle: New Lives in the Wild, in February 2022 the business attracted significant increase in demand, and Helen contacted Business Gateway for advice on how to turn her hobby into a fully-fledged business.
She initially joined a start-up course to learn more on how to prepare for trading, and has since accessed a suite of Business Gateway's start-up services, including 1:1 support from a dedicated business adviser, including development of her business plan, plans for expansion and exporting. Helen also received support in business administration, accessed market research on ethical trends for home décor and identification of new customers.
With guidance from Business Gateway, Ms Hart was also referred to DigitalBoost, where she received a Digital Health Check to identify gaps in her digital operations. As a result, she upscaled her existing website, improving design and functionality for orders, with plans to introduce a blog and newsletter in the near future. Additionally, Ms Hart attended a number of webinars, upskilling her knowledge of Facebook and Instagram for business purposes. As a result, social media is now where the majority of customers find her, with enquiries coming from as far as Europe and North America.
Previously operating on a small scale, with orders being placed through word of mouth, Ms Hart required larger work premises to manage the demand for her products and re-roofed an outbuilding to establish a new workshop space, designed specifically for rug manufacturing.
She has also received guidance from the Scottish Manufacturing Advisory Service (SMAS), delivered by Scottish Enterprise, to manage her global supply chain, identifying cost savings and efficiencies.
Since the TV appearance earlier in the year, Hart of Shetland has sold more than 40 units in the UK.
Helen Hart, founder of Hart of Shetland, said: "I had never expected the overwhelming response we received following the programme with Ben Fogle. It was fantastic, but we did not have the business expertise or processes in place to meet the demand.
"Business Gateway was my first port of call, and I am so pleased with the support we have received. It has given me the knowledge, skills and confidence to pursue owning my own business, something I had always dreamed of doing. My adviser Jeff Gaskell was so helpful, guiding me through the whole process, it really has been hugely beneficial for me as a small business owner and for the growth my business."
Kirsten Nicolson, Business Gateway manager, added: "Hart of Shetland is a great example of a sustainable Shetland business with huge appeal. We were thrilled to hear about the demand for Helen's beautiful products and help get her set up for success. It has been fantastic to watch her confidence grow and is a reminder of the opportunity for rural businesses in Scotland to achieve global growth."