Can Do Collective celebrates resilient Scottish business pioneers
The Can Do Collective, a connected community of enterprise support organisations, is concluding the year celebrating a 25% increase in community size in Scotland.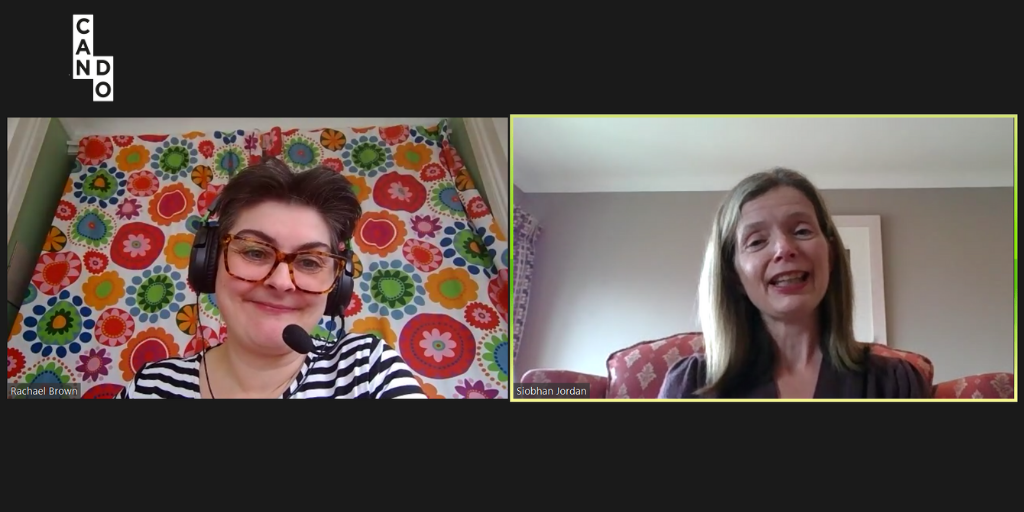 Funded by the Scottish Government and supported by Entrepreneurial Scotland Foundation, The Can Do Collective is keen to demonstrate ways in which collaborative working between Scottish businesses can help to accelerate growth and nurture entrepreneurial spirit.
The growing portfolio of businesses is also demonstrating that collaborative working has helped them to pivot, grow and adapt amidst the challenges that 2020 has presented.
---
---
COVID-19 has had a significant impact on businesses across Scotland. For many it has meant they have had to evolve and adapt their products and services, and support for their wider business community, in new and different ways.
For the Can Do Collective, it has meant taking all of their events online, however, an online and virtual approach has allowed the Can Do Collective to increase their events programme from five events in 2019, to more than 33 virtual events and gatherings in 2020.
Rachael Brown, Can Do Collective convener and CEO, The Future Economy Company, said: "We've seen many examples of how the Scottish business community has stepped up to provide a flexible, fast and appropriate response to individuals in need this year. Business support communities have removed subscriptions and paywalls, more events and conferences have moved online and there has been a marked increase in the frequency of events.
"In times like these, community and peer to peer support is so vital. Now more than ever, there's an opportunity for businesses to really show their human side, to come together in trust and credibility. We've been truly encouraged by the sense of community spirit, entrepreneurialism, agility and creativity we've witnessed and the willing to work collaboratively for the greater good."
A number of businesses have shown great strength, resilience, agility and entrepreneurial spirit in the face of COVID-19 and have continued to support their respective business communities in challenging times.
One of the virtual events that the Can Do Collective has initiated as part of their new virtual events programme, is the partner spotlight webinar series, which has seen business leaders from around Scotland share their leadership journey and advice for drawing on community, creativity and resilience. Here, some of them share their journey through 2020.
One of those leaders is Alastair Davis, chief executive of Social Investment Scotland (SIS).
He said: "The global pandemic has undoubtedly changed the way we all work. Back in March, there was a realisation that COVID-19 was going to have a significant impact. So as a team, we quickly started to think about ways to support our community.
"We wanted to go out to them and say, 'we're here to support you'. Organisations really appreciated that proactive, calm approach. We were there from the start offering help, support and advice. I'm really proud of that, and indeed the ways it has continued throughout the rest of this year.
"This year's events have also shown us the energy that can be created when you work quickly, collaboratively, and responsively. It has actually driven us to accelerate many of our plans and strategies, and we have been able to design, develop and launch things really quickly. That's certainly something I'd like to hold onto as we look post-pandemic.
"It's also taught us the value of investing in relationships and collaborations. It's so important to build communities like that created by the Can Do Collective that are supportive, curious and helpful. Now more than ever, trust, credibility and collaboration are vital and will allow us to bounce back post-pandemic, in whatever way that means for different businesses."
A business that has been involved with the Can Do Collective since its inception is Scottish Edge. Evelyn McDonald, chief executive, has discussed the ways in which their business has had to shift and evolve.
She added: "I'll admit, I found the initial few weeks after lockdown began in March, extremely challenging. We had launched a competition at the end of January, and at the beginning, we kept going. But there came a point when I had to make the difficult decision that we couldn't continue. Matched with the challenges all small businesses have had this year - having to put a couple of our team on furlough and having to cut costs and plan for the worst – it was pretty painful.
"But once we'd made the decision to pause the competition and focus on our 335 alumni of businesses, we knew immediately it was the right thing to do. We're really lucky to work with people who have great ideas, right at the early stages of their business and we became very focussed on providing support to those business, with a specific focus for those who have loans with us. We've been supporting with information on grants and loans, events, training, as well as peer to peer mentoring. The great thing for us is the feedback we've had from our community. We will hopefully come out of this with a stronger, more connected group of businesses.
"We've now announced our next competition, which we're all incredibly invigorated by – it's lovely to be looking forward to the next round which we will be launching in July and we will be inviting those previous applicants back and also opening to new ones. The competition round subsequently attracted 327 applications, the largest number to date.
"What's been truly valuable throughout is the support from the wider Can Do Collective network. We know there are a lot of willing hands and willing hearts out there to help us. A trusted network and group of people that are open to collaboration is what can help us all recover and look forward to 2021 with renewed energy."