Chartered accountant Andrew Croxford appointed chairman of Carnegie Dunfermline and Hero Fund Trust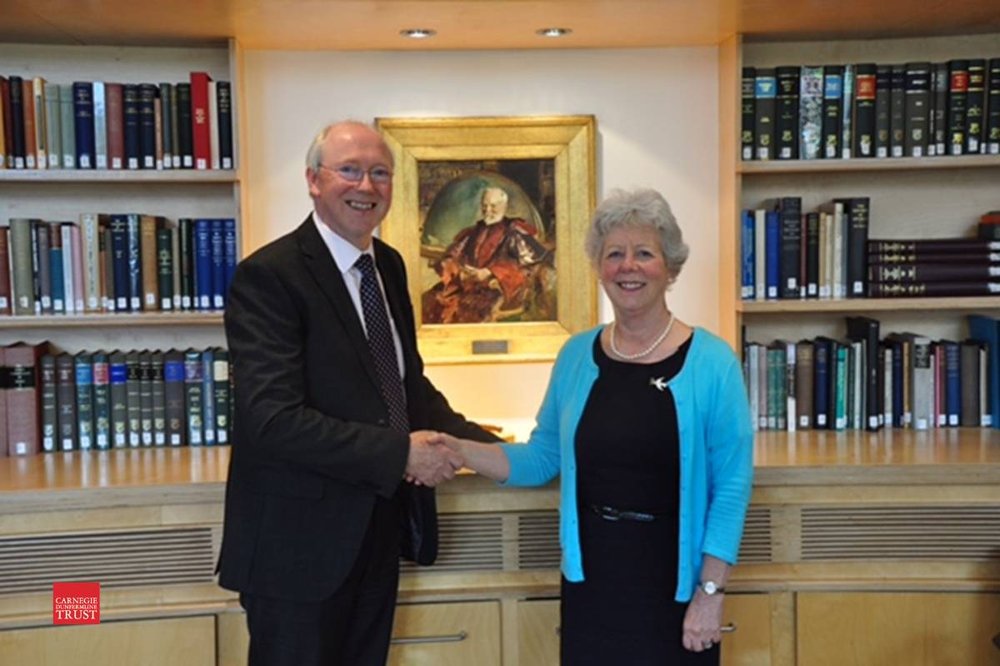 Andrew Croxford has been appointed as the thirty-third chairman of the Carnegie Dunfermline and Hero Fund Trust succeeding Fiona Robertson who has served as Chair for the last two years.
Mr Croxford is a chartered accountant and senior partner at Dunfermline-based, Thomson Cooper Accountants and joined the Board of Trustees in 2005. He and his wife Judith, live in Crossford and have two grown up children, David and Hannah.
Mr Croxfrd is involved, professionally and personally, with many local charities and is a member of Carnock & Oakley Parish Church. He is looking forward to following in the footsteps of a long line of Chairs to continue in the mission of spreading 'sweetness and light' as set out by Andrew Carnegie in his founding letter to Trustees in 1903.
---
---
The new chairman will be ably supported by new vice-chair, Janet McCauslin.
Andrew is looking forward to driving forward the work of the Trust and will have a particular focus on two Carnegie jewels, Pittencrieff Park and the Andrew Carnegie Birthplace Museum.
In stepping down as chair, Fiona Robertson reflected on the highlights of her own experience over the last two years and the important work that the Trust has done to support communities and Hero Fund beneficiaries through the challenges of the pandemic. She expressed her confidence that the chairmanship was in safe hands and wished Andrew every success.