China explores collaboration with Scotch Whisky industry amidst 'unparalleled' Investment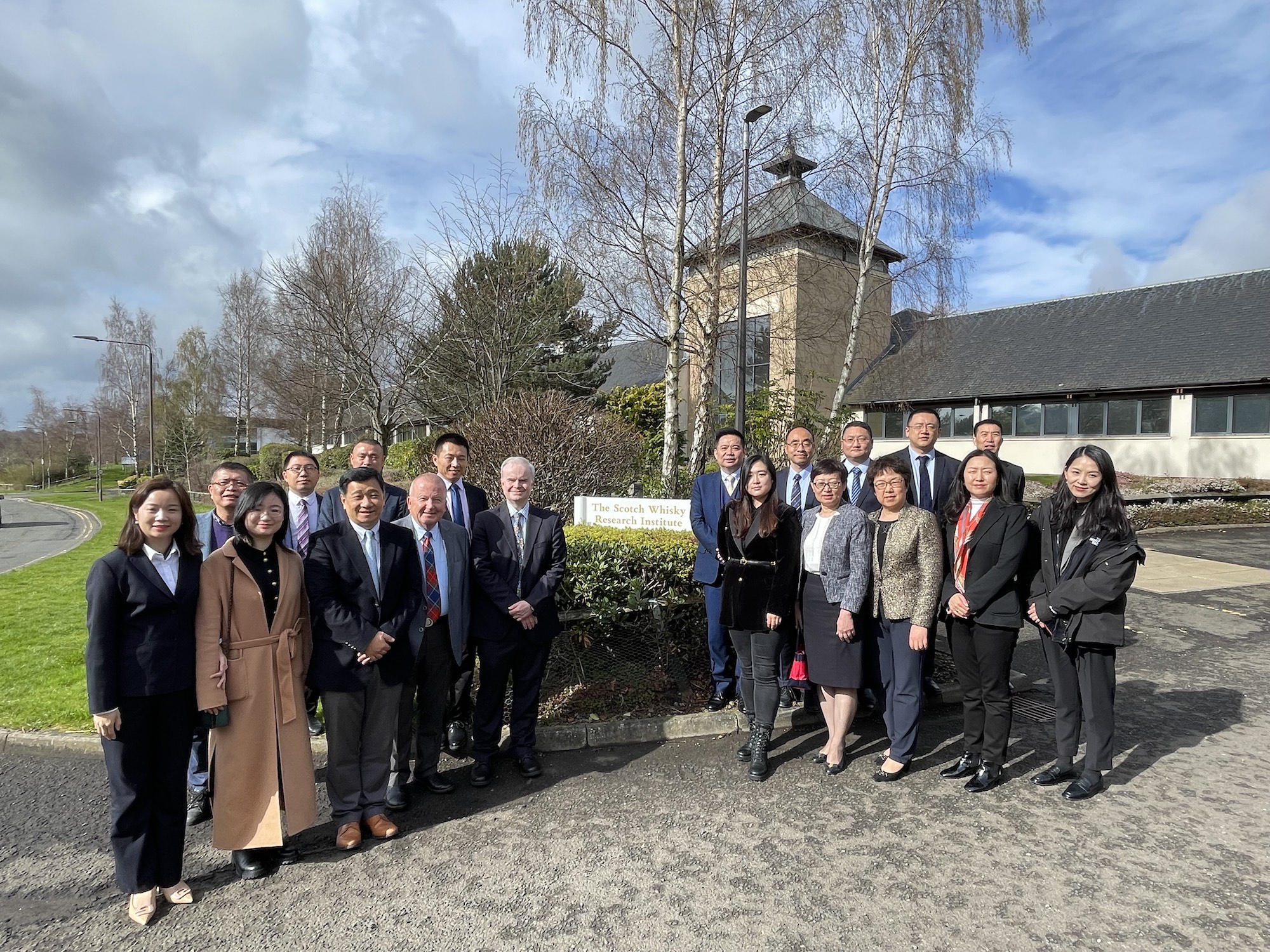 As China embraces further investment in whisky production, a high-level delegation from the Chinese Alcoholic Drinks Association (CADA) visited Scotland last week to learn more about the Scotch Whisky industry.
The delegation met with representatives from the Scotch Whisky Association and the Scotch Whisky Research Institute.
The CADA delegation, led by Ms Yuan Yue, secretary-general of CADA's Whisky Committee and Beer branch, held discussions with Mark Kent, CEO of the Scotch Whisky Association (SWA), about China's regulatory framework and standardisation of whisky production.
---
---
Mr Kent said: "It is a great honour to welcome CADA to Scotland and we are pleased to have opportunities to explain more about the importance of strong production led standards for the global whisky sector through our meetings with CADA and SWRI.
"China is a key market for Scotch whisky worth £232 in 2022 making it our 6th largest export market. We therefore look forward to continuing to engage with CADA on supporting a regulatory environment which promotes responsible consumption and sustainability across our supply chain, protects consumers and drives economic growth for our industries."
CADA is eager to collaborate in various industry areas, including education and vocational training for both professionals and consumers. These talks are crucial as CADA prepares for a predicted exponential increase in China's whisky production over the next decade and beyond.
Highlighting the significance of CADA's cooperation with the SWA, Ms Yuan Yue stated: "Our engagement with the Scotch Whisky Association is an essential first step in broader international cooperation for the expanding Chinese whisky industry.
"We have many shared priorities. As China advances in establishing legal definitions and industry standards for whisky production, our collaboration will help protect the integrity of both Scotch and Chinese whisky, resulting in a 'win-win' outcome for both countries.
"This will support the growth of whisky produced in China, enhance the international competitiveness of Chinese whisky, and contribute to a level playing field for fair and open competition."
Richard Lu, representative of CADA in the UK, added: " as well as exchanging information about the regulatory framework and certification of whisky in China, CADA is keen to cooperate with Scotch Whisky distilleries to promote the trade of spirits between China and the UK. We are also developing technical and cultural exchanges between international spirits including BAIJIU in order to promote safe drinking, the application of sustainability and reduction in carbon footprint aimed at the healthy and orderly development of the industry".