Confida FM creates over 100 new jobs thanks to six-figure funding package from Bank of Scotland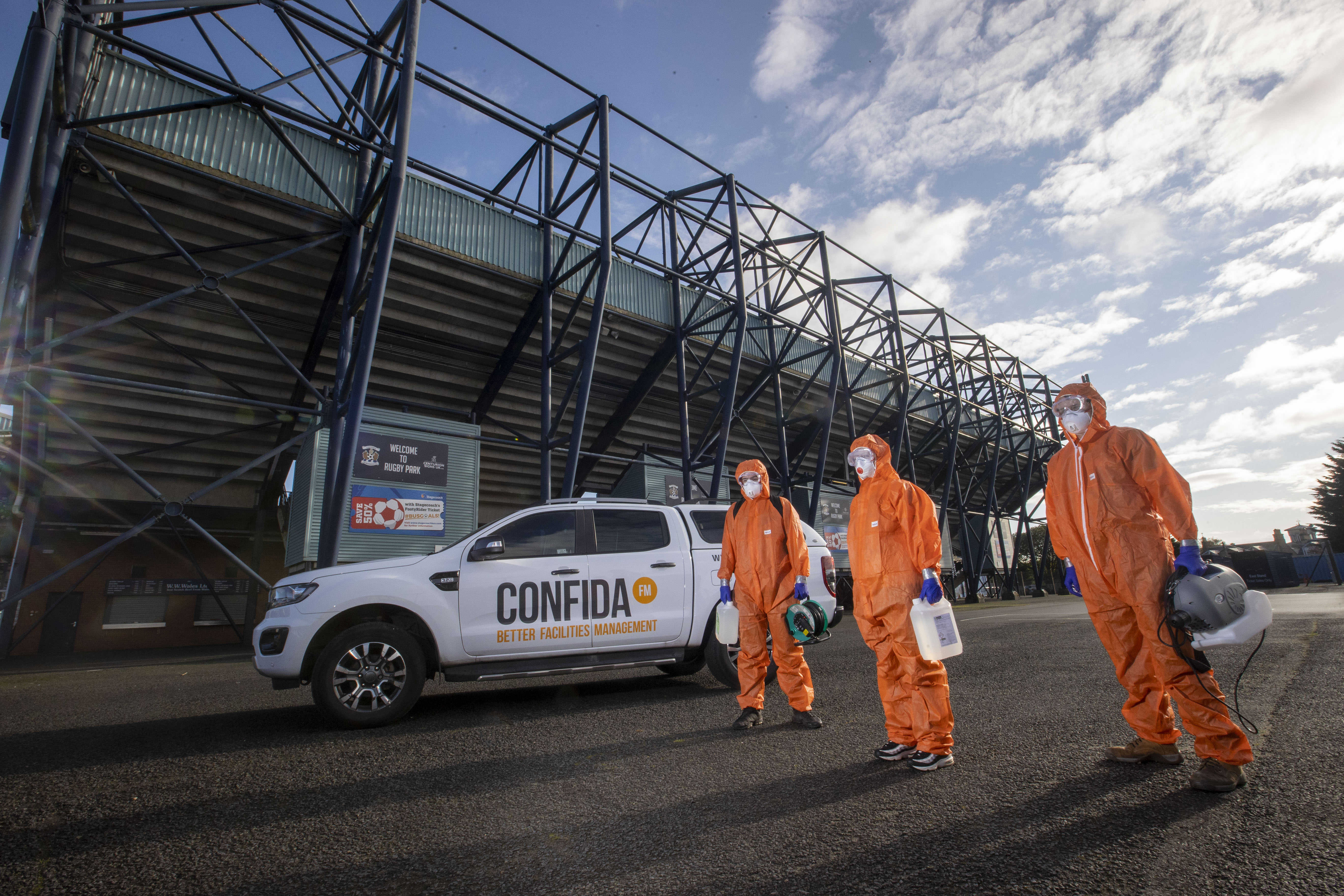 Confida FM, an Ayrshire-based business, specialising in commercial facilities management, has grown three-fold after pivoting its business model during the pandemic, thanks to a six-figure funding package from Bank of Scotland.
Founded by Lorraine Murray, Confida FM specialises in outsourcing cleaning, security and property services across Scotland and the rest of the UK. Founded five years ago, the firm works with both commercial and public sector customers.
When the pandemic struck and the first lockdown was announced in March 2020, Confida FM saw its turnover drop by 35% almost instantly. To maintain its cash flow, the firm decided to pivot its operations and began to tap into new demand from clients in need of its services, including the Scottish Ambulance Services and the NHS and local authorities.
---
---
With demand for the firm's services tripling, the business approached Bank of Scotland for support and received a six-figure funding package to help it expand and increase its working capital to help mitigate any potential cash flow pressures.
With the additional funding secured, the firm was able to create more than 100 new jobs and increase support for front line workers. The business also secured a host of new contracts and supported the NHS during COP26, delivering security services and CBRN (chemical, biological, radiological and nuclear) first responders.
Confida FM expects to close the financial year with a turnover of £8.5m with 12% profits generated since 2020.
Lorraine Murray, managing director at Confida FM, said: "Over the past five years, we've developed our offering across the UK and have become known for our high-quality service. Because of this, we were able to pivot our business model when the pandemic first struck and deliver vital services to a growing number of front-line clients.
"Making the decision to adapt allowed us to grow both organically and with new customers. We're so grateful for Bank of Scotland's support as this helped us to scale up and meet the extraordinary demand we've seen throughout the pandemic.
"Our focus has always been on quality service delivery, our people and our culture, and we'll continue to invest and focus on new ways to develop the business. Over the coming months, we'll further develop our internal portal which provides clients with real time information on delivery times and stock levels – something that has been vital throughout the pandemic."
John Fulham, relationship manager at Bank of Scotland, added: "Last year we surveyed more than 1,200 firms to examine the impact the pandemic was having on business operations across the country. The results show that almost half (49%) had to adapt over the course of the pandemic and more than a third (37%) said they planned to keep their changes in the long term.
"Confida FM is an example of a business that displayed exceptional agility to improvise and pivot when the pandemic struck in 2020, and the changes made have enhanced the firm's growth potential considerably.
"As the world begins to emerge from the pandemic, we'll continue to support innovative firms like Confida FM to improve and excel this year."