Consumer borrowing fell to lowest level in 27 years in February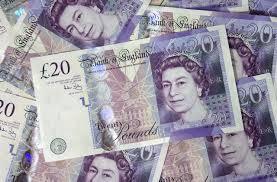 A plunge in credit card spending in February contributed to the biggest fall in consumer borrowing in 27 years, according to figures published by the Bank of England (BoE).
With British consumers paying back more than they borrowed, consumer borrowing dropped by 9.9% annually, marking the biggest contraction since records started in 1994. The bank's monthly report also highlighted that January set a record after a 9% decline on December's total.
Analysts said the decline in spending on credit was likely to have continued in March, despite the slight easing in restrictions from yesterday that allows people to gather in groups of six. Until non-essential shops reopen, which is expected to go ahead on 12 April, spending is likely to remain low.
Throughout February, consumers repaid a net balance of £1.2bn from consumer credit accounts, which the BoE said was a slightly smaller net repayment than the average of £1.8bn made since March 2020.
People also continued to deposit significant amounts into savings and other deposit accounts, amounting to a further £17.1bn in February.
Andy Haldane, the BoE's chief economist, has estimated that bank deposits built up during the pandemic could total £250bn by the autumn and be readily available for households to spend, spurring a strong rebound in growth.
A combination of historically low deposit savings interest and the prospect of a return to normal life in June could encourage consumers to spend as much as 20% of the total, although the Bank forecasts that only 5% will be spent later this year.
Howard Archer, chief economic advisor to the EY ITEM Club, said: "Positively, the seven months of net repayment of unsecured consumer credit – totalling £7.9bn from August 2020 onwards – has improved many households' balance sheets.
"This will support purchasing ability over the coming months. Households' purchasing power has already been helped by a very high household savings ratio, which was still as high as 16.9% in the third quarter of 2020. The ratio had reached 27.6% in the second quarter, according to the latest ONS data."