David O'Neil joins Miconex as client success director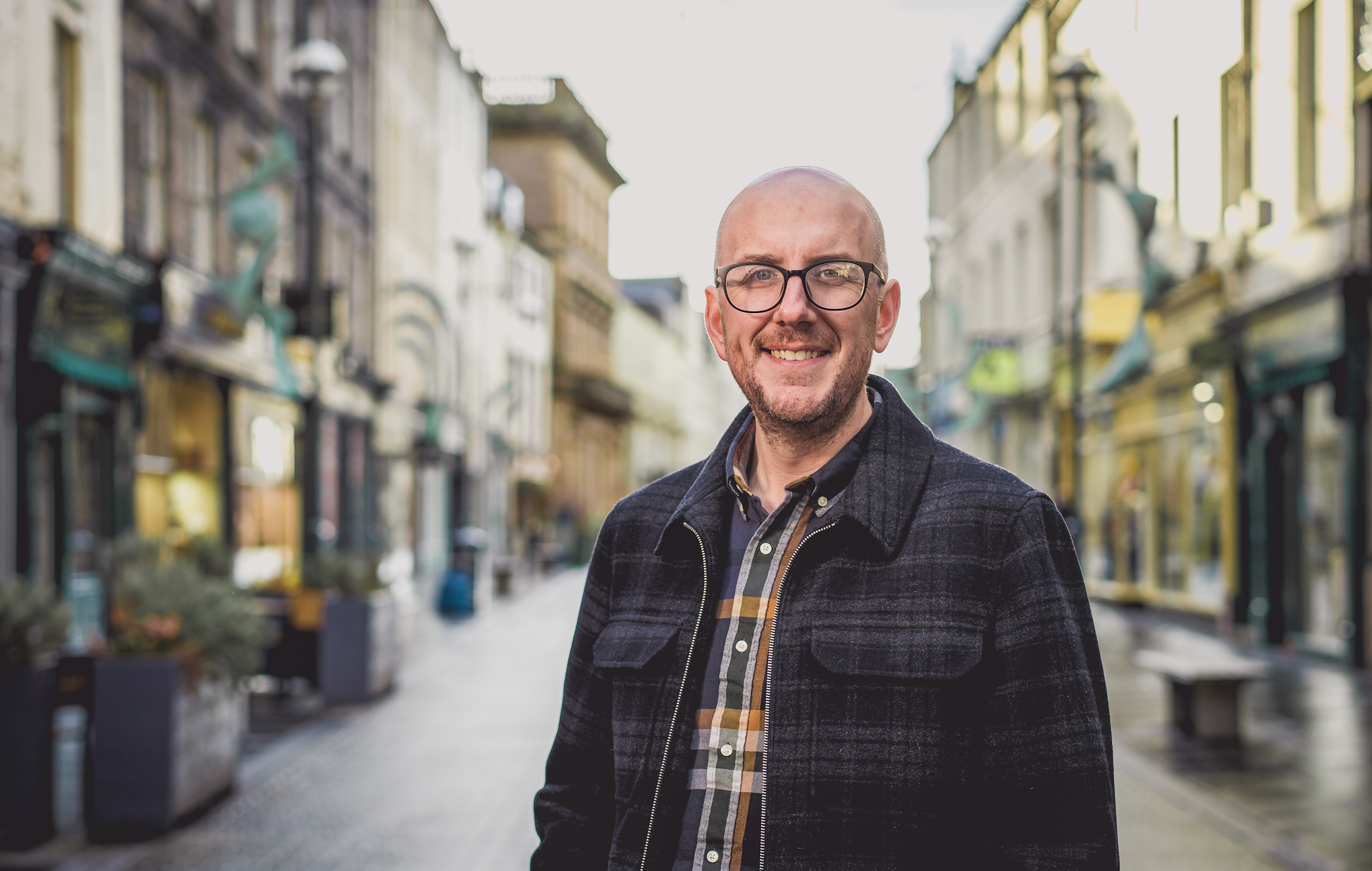 Former director of customer success EMEA at international payments provider EML, David O'Neil, has joined Scottish fintech Miconex as client success director.
Mr O'Neil will form a key part of the fintech's senior leadership team as it continues its expansion journey across the UK, Ireland and North America.
Miconex is a growing Scottish fintech, helping places to retain and encourage local spending through local gift card and loyalty programmes. Over 12,000 businesses are part of Miconex programmes worldwide, with over £30 million spent in local businesses to date.
---
---
Mr O'Neil's experience working alongside shopping centres, high street brands, and independent businesses includes nine years with property development and investment company Hammerson as head of commercialisation.
At Hammerson, he developed the commercial programme for centres across the UK and Ireland, including Hammerson's property gift card programme.
During his tenure at Australian-headquartered EML, Mr O'Neil held the role of director of customer success EMEA, working with over 600 clients worldwide, including Miconex.
He said: "I worked with customers from tiny startups to multinationals at EML, leading a team helping them all to grow year on year.
"I built a relationship with Colin and the team at Miconex, and straight away I could see the passion that everyone had for the company and its products.
"The Town & City Gift Card and Downtown Gift Card product is a gift card for good that is transforming communities around the world. This made it very different to a lot of what I was working on.
"When the opportunity came up to work with Miconex directly as Client Success Director, it was one that I couldn't pass up. What gets me out of bed in the morning is potential to deliver change and opportunity to grow, and Miconex has that in spades.
"Visit any high street or downtown today, and you can instantly tell whether it's cared about from how vibrant it is, how busy it is and how many independent businesses it has. Miconex's gift card and loyalty programmes feed into creating that vibrancy and success. For me, it's a purpose driven tool, something you can come into work and feel good about building."
Miconex's closed-loop physical gift cards are active in over 150 places worldwide. Branded to the specific town, city or downtown area, Miconex utilises a model that is fee free for businesses. Cards can be purchased online or in-person for redemption with local businesses.
In 2022, Miconex worked alongside Scotland's Towns Partnership and the Scottish Government on the rollout of the Scotland Loves Local gift card, involving over 5,800 businesses and £13m in spend. A number of Scottish local authorities used their regional Scotland Loves Local Gift Card to distribute Scottish Government local authority covid economic recovery (LACER) Funding to low income households.
Mr O'Neil added: "Miconex is scaling up. My focus as Client Success Director will be creating a framework for what success looks like and delivering it for our clients, but this is something that has to be adapted and adjusted on a fluid basis through continual feedback from them and a really close working relationship.
"We have to ask 'how can we make our products even better' across our markets in the UK, Ireland, the US and Canada, becoming a trusted advisor. The scale of what we can deliver across these markets will be really powerful."
Colin Munro, managing director of Miconex, said: "We're excited to welcome David to the Miconex team as we continue our expansion journey across the UK, Ireland, the USA and Canada.
"Working alongside David during his time at EML, we were consistently impressed with his dedication to client success and his commitment to delivering on projects.
"A high calibre individual with significant industry experience, David will be a huge asset to the Miconex team and to our clients as we further embed client success across our organisation."