Debbie Connolly wins top financial adviser award for NI & Scotland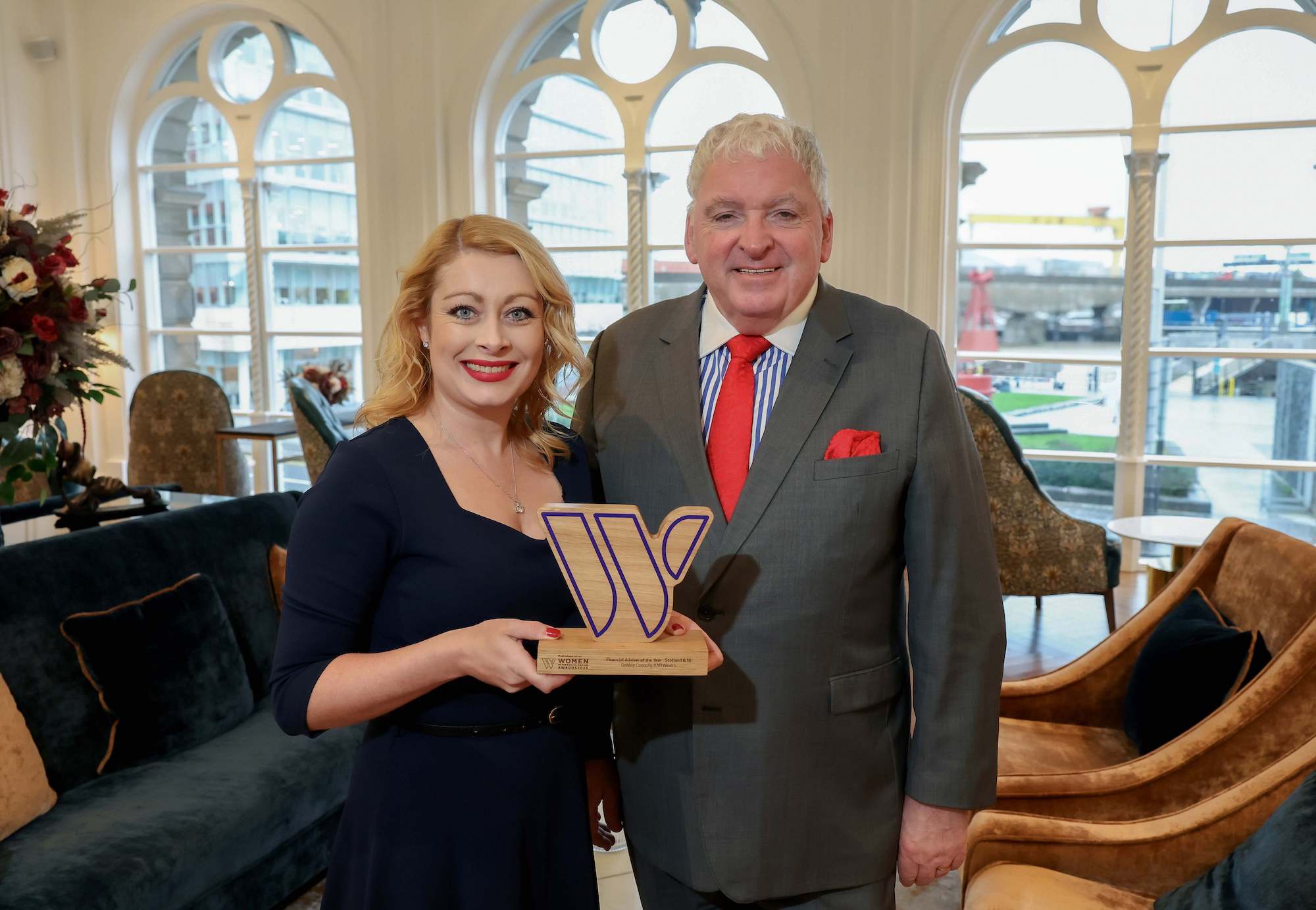 Debbie Connolly, AAB Wealth's director for Northern Ireland, has been honoured with the Financial Adviser of the Year award for Northern Ireland & Scotland at the Women in Financial Advice Awards 2023.
With an over 16-year tenure in bespoke financial services, Ms Connolly joined the AAB Wealth team in January, operating from the Belfast office. This national award recognises her talent, dedication, and expertise in the financial advice industry, as well as her impact as a woman financial planner.
Now in its sixth year, The Women in Financial Advice Awards celebrate the achievements of women, who continue to be underrepresented within the financial advice community and across the UK financial services sector.
---
---
The glittering ceremony, hosted by comedian Lucy Porter and Professional Adviser deputy editor, Jenna Brown, took place at the Marriott Grosvenor Square in London earlier this month.
Ms Connolly was commended for her achievements and contributions to the industry, with the judges revealing that her nomination stood out from the other 1,200 nominations submitted.
She said: "To me, financial planning is much more than providing advice; it's about providing unwavering support to my clients on their financial journeys. Taking the time to understand their unique needs and goals, and working with them to develop a personalised financial plan that helps them achieve their dreams.
"I am honoured to have been recognised for this work, as it reaffirms my belief in the power of personalised financial advice to positively impact lives. I hope that my achievements can inspire others and empower more women in my profession."
Cross-border accountancy and business advisory firm FPM merged with AAB Group, in May 2022, creating a significant regional presence across the UK and Ireland. As part of AAB Group, Ms Connolly is based in the FPM Belfast office.
Feargal McCormack, FPM managing director, said: "Debbie's win is a testament to her foresight and knowledge in the financial advice industry. We are so proud of her accomplishments and the positive impact she has on our clients."