Deloitte partners pay drops by 17% after revenue falls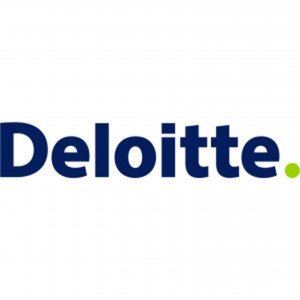 Partners at Deloitte are to be hit with a 17% pay cut after revenue growth dropped during the coronavirus pandemic.
All 709 equity partners of Deloitte's UK operation will receive an average payment of £731,000 for the year to the end of May 2020, a drop from a record £882,000 in the previous financial year.
Equity partners take a share of profits instead of receiving a salary. Deloitte's distributable profit was £518 million, a decrease from 16% on the £617m previously reported.
The Big Four firm's annual report included a provision for the record £15m fine and £6m of legal fees it received from the Financial Reporting Council (FRC) for failures in its audit of British software firm Autonomy. Deloitte was found to have failed to act with "competence and due care and professional scepticism" in its audit of the accounts between January 2009 and June 2011.
---
---
Deloitte's drop in profits came as it reported a 9.1% increase in revenue to £4.3 billion, The Times reports.
The firm said revenue increased by about 11% in the first ten months of 2020, supported by growth in all its divisions. Revenues in April and May took a substantial hit from COVID-19 but still rose by 2%.
Deloitte's consulting division saw the fastest growth, at 11.9%. It has received major government contracts during the crisis, including supporting the troubled efforts to introduce COVID-19 testing across the UK.
The firm's audit and assurance division's revenue increased by 8.7% while financial advisory rose by 5% and the tax and legal division saw its revenue rise by 7.1%.
Donna Ward, chief financial officer, said: "As a consequence of the pandemic, the firm's growth has been less than planned. We have carefully managed our resources throughout this period, implementing cost containment and liquidity enhancement measures so as to ensure the long-term resilience of our firm. We continue our focus on operational and financial resilience while also making considered, but strategic investment choices."
At the start of the COVID-19 crisis, Deloitte implemented measures to build up cash reserves, including suspending its equity partner payouts and reducing and deferring promotions, salary increases and bonuses. The firm did not furlough any staff.