Deloitte posts 5.5% rise in global revenue for 2021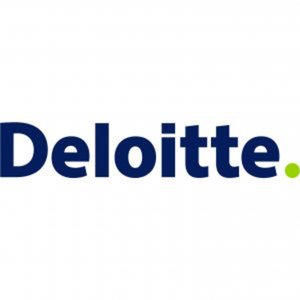 Deloitte has reported aggregate global revenue of $50.2 billion for the year ended 31 May 2021 - a 5.5% increase.
The firm's workforce increased by 3.2% to more than 345,000 within the same period.
Deloitte's financial advisory division delivered the biggest boost in revenues, growing by 12.9%, as it provided services "on thousands of distressed and Covid-related mandates".
The jump in financial services work was followed by demand in its audit and assurance division, which grew by 6.1%.
Financial services clients made up almost 30%of revenue, however, its projects in government and public services expanded the most out of the industries in which it works.
Deloitte reported the strongest revenue growth in its Asia Pacific market at 14%, followed by Europe, Middle East and Africa, which grew by 11%.
Punit Renjen, Deloitte Global CEO, said: "Events of this past year have had an unprecedented impact on the world and our organisation. From the COVID-19 pandemic to more frequent, extreme climate events, and social upheavals, we are grateful that we've been able to continue to help clients and support our people as we all navigate through this challenging environment.
"While the past year was difficult and defined by uncertainty, it has shown what can be achieved at speed and scale when businesses, governments, and society work together to tackle tough global challenges. This cooperative approach is a model that we must continue to build on."
He added: "Our focus during the past year has been on deploying our global capabilities to help clients respond, recover, and thrive during the pandemic; enabling mental and physical wellness for our professionals to perform at the highest levels; helping communities address the need for greater health equity and better educational opportunities; and prioritizing the environment as we move closer toward our net-zero target."