Deloitte to allow UK staff to choose how often they come into the office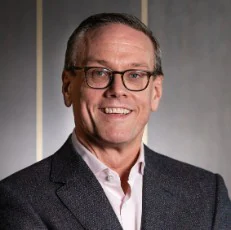 Big Four accountancy firm Deloitte is to allow its 20,000 UK employees to choose how often they come into the office, if at all, after the pandemic.
Deloitte said it would let staff decide "when, where and how they work" after the success of remote working during the Covid crisis.
While the company has offered more flexible working since 2014, this announcement will mark the end of its office-focused approach once the final phase of lockdown restrictions is lifted next month.
Richard Houston, Deloitte chief executive, said: "We will let our people choose where they need to be to do their best work, in balance with their professional and personal responsibilities.
"I'm not going to announce any set number of days for people to be in the office or in specific locations. That means that our people can choose how often they come to the office, if they choose to do so at all, while focusing on how we can best serve our clients."
Rival firm PwC expects UK staff to commit at least 40% of their time with colleagues, either in the office or out on client visits, once Covid restrictions are lifted.
The "ultra-flexible" working option chosen by Deloitte will mean the firm will reserve most of its office space for team collaboration, training and client meetings. The firm said that each team will have to make sure their arrangement suits clients and staff.
Mr Houston added that the move is a "fantastic opportunity for us to embrace the benefits from the last 16 months of being able to spend more time at home." He said: "While our people can be flexible in the way they work and reconnect with their colleagues and the office."
It is expected that the UK Government will take a neutral stance on office working once all of the COVID-19 restrictions are lifted on 19 July. Sources have reportedly told The Guardian that workers will not be told to return to the office and that companies will be left to make their own decisions.