Deloitte: UK retail sales boosted by shift to earlier Christmas gift-buying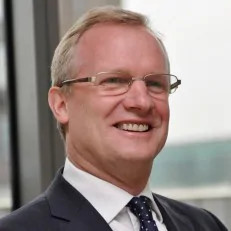 UK retail sales received a boost in October from early Christmas shopping as buyers start early to ensure gifts reach their recipients in time, Deloitte has said.
Ian Geddes, head of UK retail for Deloitte, said the country is set for the "most digital Christmas ever", including in terms of retail habits.
He said: "While 2020 has seen significant behavioural change among consumers, some lockdown habits look set to stay. Most notable is the shift to online shopping, accounting for 28.5% of all sales by value this month as consumers fully embrace the convenience of e-commerce, and another national lockdown keeps non-essential shops closed.
"However, many retailers are already applying creativity to deliver what is certain to be the most digital Christmas ever; whether it is by value and volume of online purchases or by bringing the in-store Christmas shopping experience online with virtual visits to Santa's grotto, and festive virtual workshops to follow at home.
"As Christmas food delivery slots fill up and online orders build, the virtual queue is also gathering. Ensuring that fulfilment, delivery, and 'click and collect' resources can keep up with demand will be key to managing the online surge."
Mr Geddes added: "With large Christmas Day gatherings this year uncertain, it is likely that consumers will be making more considered purchases over the coming weeks for those that can afford it. Many will buy early to ensure gifts reach their recipients in time and, in a year that has celebrated key workers and community spirit, gifts that 'give back' or support local businesses are also likely to be popular."
Black Friday sales have also begun earlier this year, Mr Geddes said, as retailers "look to ease already pressured supply chains and spread the one-day promotional period over two weeks".
He said: "With many non-essential shops remaining closed for Black Friday, the annual sales event will likely look and feel very different this year, with consumers making fewer impulse buys and more deliberate purchases.
"As the party season goes online, clothing purchases – where some of the greatest Black Friday discounts have traditionally been found - will likely be driven by comfort wear rather than party attire. In the advent of virtual gatherings, 'waist-up wear', such as novelty pieces and make-up, are also likely to prove popular.
"In a challenging year for many retailers, the success of Black Friday, and level of continued discounting in the run up to Christmas, remains to be seen. More certain this Golden Quarter, however, is that the consumer is holding all the cards."