Derek Money: Asset finance is key for Scottish businesses looking for growth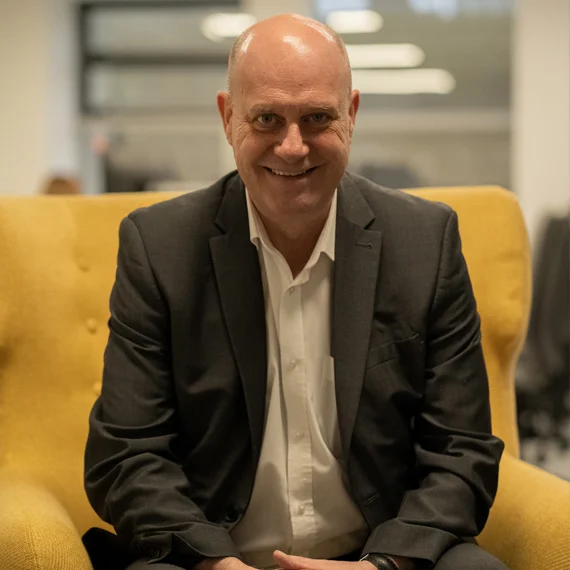 Derek Money, head of sales at White Oak Leases & Loans in Glasgow, on why it's time for lenders to deliver asset finance solutions that work for the Scottish business community.
There has been an uptick in businesses both in Scotland and across the UK using asset finance as we emerge from the pandemic. Asset finance is set to be a vital product in terms of helping SMEs in Scotland invest in their businesses, manage cash flow and act as catalysts for economic recovery. This is especially important for those businesses who accessed Government-backed lending in the height of the pandemic and now managing repayments. Whether it is via a broker or working directly with a lender, now is the time for Scottish businesses to access the right solutions to help them thrive.
The Scottish business community, lenders and brokers have adapted to an everchanging lending environment over the past 18 months, and now as we see light at the end of this long tunnel, we are all starting to feel momentum.
---
---
In their latest growth scenario analysis, the Fraser of Allander Institute projected Scotland's GDP to grow 3.6% in 2021 and 5.6% in 2022, with GDP returning to pre-pandemic levels in October 2022. This presents an opportunity to catapult growth, however this should be executed with caution in such a competitive environment. It is key to invest in the right assets and work with both brokers and funders that have specific expertise to identify the right solutions which fit to the needs of the business, and ultimately support economic growth.
The Government has signalled its intent in terms of enabling SMEs to invest in assets and their business to help turbo boost the economy. The super deduction announced by the chancellor Rishi Sunak allows businesses to cut their taxes by up to 25p for every £1 invested.
This provides significantly faster tax relief for qualifying investments, helping businesses to invest and grow. For example, a business in the agriculture sector looking to invest £400,000 in new farming machinery to match an increase in orders will normally be able to claim £520,000 capital allowances.
This means it's a perfect time for both Scottish businesses and brokers to assess the asset finance options available and looking to funders who can fund a range of assets, making it a more seamless process to provide flexible solutions.
When it comes to finding lenders to get the appropriate finance, it's about considering business needs, the sector in which it operates, and the type of asset they want to fund. Finding a lender with the right expertise is essential as it enables them to finance specialist assets. The ability to be flexible is key for a funder as a totally different approach is needed when funding a combine harvester to say, a state-of-the-art 3D printer.
Fundamentally, it comes down to working with a funder that blends expertise, flexibility, and capacity to push above and beyond to find the right solutions. At White Oak, we have the cross-sector expertise to support Scottish brokers and businesses in finding the right solutions.