EQ Accountants welcome a new graduate intake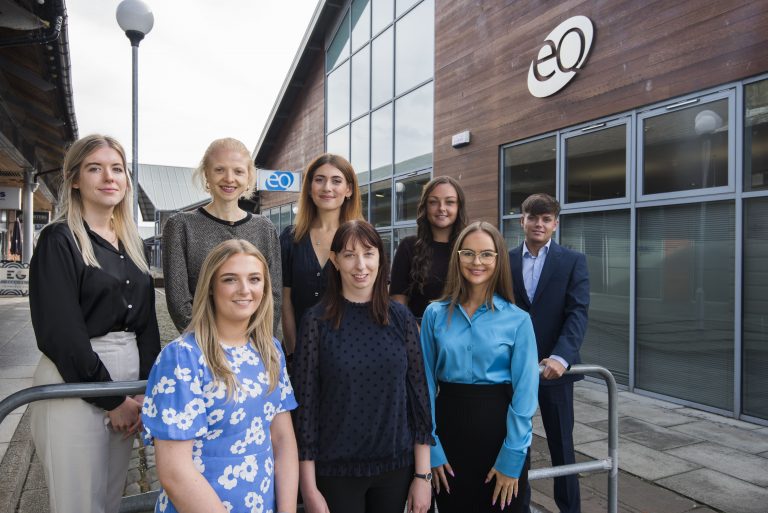 EQ Accountants has welcomed eight new graduates as they begin their journey to become chartered accountants.
Each year, EQ Accountants provides training contracts to graduates who want to train to become a chartered accountant, delivering an intensive, diverse three-year training programme across accountancy, taxation, and audit.
New recruits receive a unique training experience with exposure to a broad range of assignments and client responsibility from early on, tailored mentoring to aid their development, as well as continuous support as they work towards their qualifications.
---
---
This year's trainees come from a range of disciplines, including accountancy graduates from the University of Dundee, Dioni Gallacher, Emily Page, and Nicholas Watson, alongside Amy Gray from the University of Glasgow. They are joined by mathematics graduates Catherine Lindsay from the University of Dundee and Stephanie Barrie from the University of St Andrews. In addition, Claudia Splaine, an international business management graduate from Robert Gordon University and Rachel Colbeck, a music graduate from the University of Aberdeen have also joined the firm.
This year's intake will be spread across the firm's offices in Forfar, Dundee and Glenrothes, joining a range of recent recruits across the firm with varying experience, from school and college leavers to qualified staff.
Graeme Davidson, staff partner, commented: "We are delighted to welcome our new talented trainees to EQ. We know the importance of investing in our future workforce and have developed our graduate training programme over many years.
"We've refined what we provide, which is unrivalled locally when it comes to the experience, training, support, and funding which our graduates benefit from.
"We offer a supportive, knowledge sharing environment that provides an opportunity to gain a deeper understanding of the valued services we provide to our clients, allowing our graduates to develop their skills both personally and professionally.
"We look forward to helping our new intake on their journey to become well rounded, professional Chartered Accountants and the business advisors of the future."