Festive trading in Scotland fails to muster cheer
Retail sales over the two months of November and December, outside of the Black Friday distortions, decreased by 0.9% according to the Scottish Retail Consortium (SRC) - KPMG Scottish Retail Sales Monitor.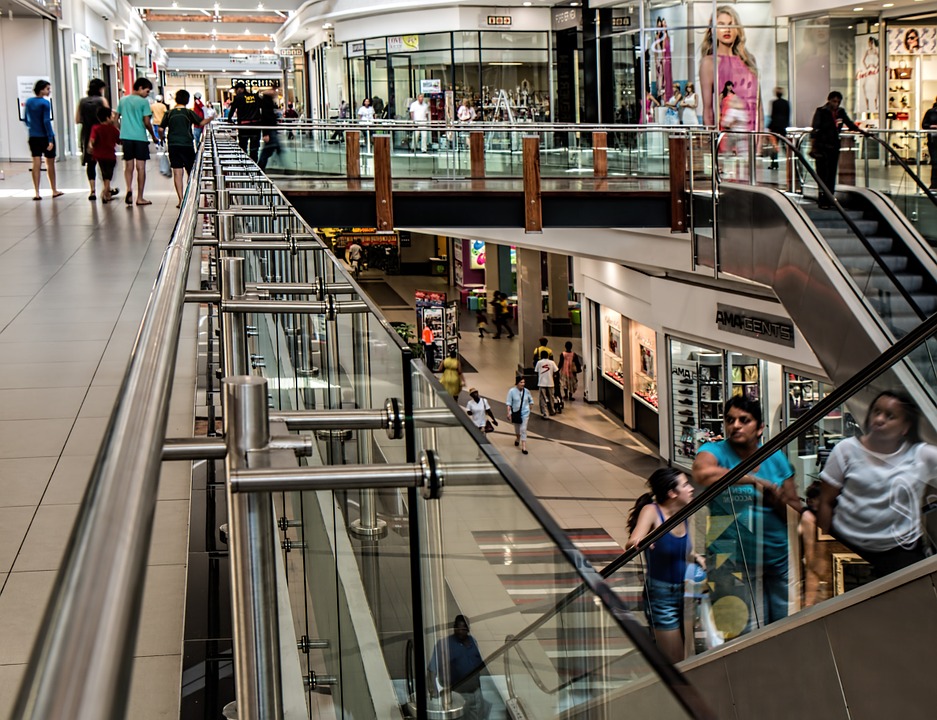 In December, Scottish sales decreased by 0.5% on a like-for-like basis compared with December 2018, when they had decreased by 1.2%.
This is above the 3-month and 12-month average decreases of 1.3% and 0.8% respectively but positively distorted by the timing of Black Friday.
---
---
At first sight, Scottish sales grew 0.4% in December over December 2018 on a Total basis. However, once adjusted for the fact that December was inflated by the timing of Black Friday, which was included in December 2019 but in November 2018, the reality is less encouraging.
Adjusted for deflation of 0.4% over the two months, as measured by the BRC-Nielsen Shop Price Index, the real decline in Scottish retail sales was 0.5%.
There was a lot of discounting over the festive season, as Black Friday events started earlier than last year, as did the pre-Christmas promotions. Nevertheless, including the contribution of online sales, Scotland posted a growth of 0.3% for the full year of 2019, outperforming the UK's decline of 0.1%.
Total Food growth slowed to 1.8% in December but remained above both the 3-month and 12-month averages of 2.3% and 2.4% respectively. These longer-term averages remained above the corresponding 3-month average of 0.7% and 12-month average of 1.4% for the UK overall.
Food price inflation held at 1.4%, the same level as November, according to the BRC-Nielsen Shop Price Index (SPI), which results in food growth of 0.3% in real terms for December.
In addition to the traditional ingredients to the festive preparations, some local new launches like limited edition IRN-BRU 1901 were a success. That said, whiskies and gins also sold well.
On the face of it, online-adjusted non-food grew 3.9% in December, above the 3-month and 12-month average declines of 1.3% and 1.4% respectively. However, Black Friday took place in the first week of the December 2019 period, against the last week of the November 2018 period, artificially inflating the growth of all typical Black Friday products, like tech and beauty items.
Over the combined two months of November and December, online-adjusted non-food declined a more realistic 3.4%, suggesting an underwhelming festive season. Indeed, retailers highlighted that the two weeks between the Black Friday and the peak Christmas week were particularly quiet.
Despite Black Friday stimulating demand, particularly online, the clothing & footwear category didn't quite make it into growth in December nor for the last two months of the festive period in aggregate.
David Lonsdale, director of the SRC, said: "It was more bleak midwinter than festive frolics for Scottish retailers as shop takings slipped during the critical Christmas trading period. Over the crucial two-month period leading up to Christmas, real terms sales dipped by 0.5% – the second successive year of negative figures. That rounded off a pretty tepid 2019, which saw Online-adjusted sales nudge up by 0.3% across the year."
Kevin Brown, savings specialist at Scottish Friendly, commented: "Black Friday aside these latest figures show that consumers remain cautious about spending and are unlikely to loosen the purse strings until the outlook for the Scottish economy improves.
"Retailers can no longer count on the usual seasonal uptick in December as consumers are becoming less frivolous with their money at Christmas. Household sentiment remains subdued and the feedback from our customers reveals they plan to rein in spending this year. Four in ten (40%) said they intend to make fewer big-ticket purchases over the next 12 months compared to 2019.
"Although unemployment is down slightly in Scotland, UK wage growth is stagnating and the squeeze on living is clearly creating difficult trading conditions for many retailers."