Finance leaders join forces with young professionals at SFE Green Finance Youth Summit
Scottish Financial Enterprise (SFE) held a milestone Green Finance Youth Summit in Glasgow yesterday, giving young professionals from across financial and professional services a chance to engage with business, political and third sector leaders on the role of the industry in addressing climate change ahead of COP26 in November.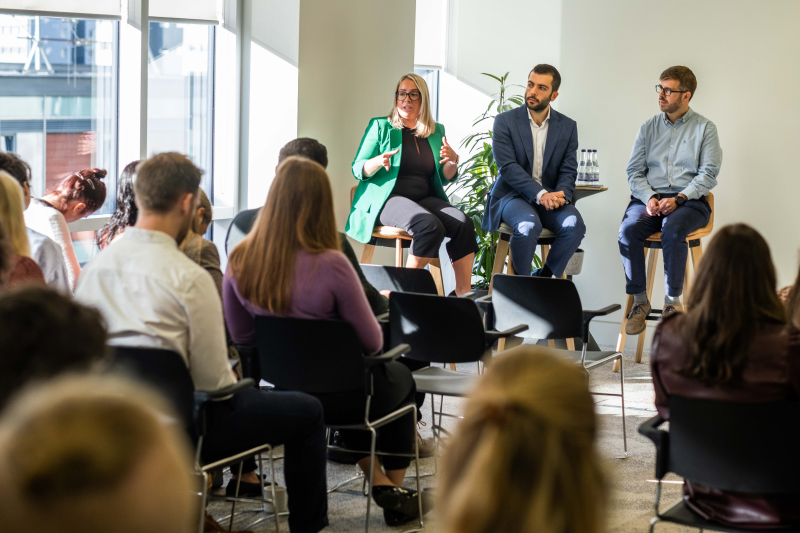 Attendees from SFE's Young Professionals network were hosted at the live event at PwC Glasgow for an interactive all-day session.
Both the UK and Scottish governments contributed to the summit, reinforcing their commitment to collaborate with industry to drive the journey to net-zero. COP26 President Alok Sharma MP addressed the young audience via video. This was followed by a Q&A with Cabinet Secretary for Finance & the Economy Kate Forbes MSP.
---
---
The event featured two panel discussions on the role of young professionals in supporting their organisations and communities to achieve net-zero. Attendees heard from industry leaders including Fraser Wilson, head of financial services in Scotland at PwC and Vida Rudkin, managing director of Morgan Stanley in Glasgow and SFE Board Sponsor of Young Professionals network.
The summit also featured interactive workshops run by Common Purpose, a not-for-profit organisation who specialise in leadership development that crosses sectors, with a wide range of guest speakers and participants including Catherine Topley, CEO of Scottish Canals, Stuart Patrick, CEO of Glasgow Chamber of Commerce and Barry Fisher, CEO of Keep Scotland Beautiful.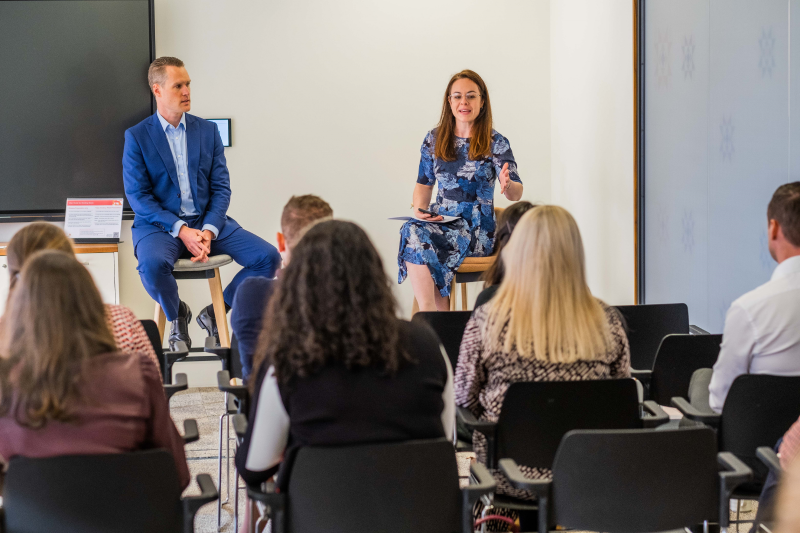 Commenting on the event, Sandy Begbie, SFE chief executive, said: "Finance has a crucial role to play if we are to be successful in addressing the climate emergency. Our wide range of members, representing banking, asset management, life and pensions and more, must be at the forefront of financing the transition to net-zero and the work that is done now will be further developed and accelerated by the next generation of leaders. The young professionals at today's summit were a credit to their organisations and its more than clear they're up to the task."
Kate Forbes, cabinet secretary for finance and the economy, added: "I was delighted to discuss both the challenges and opportunities for the financial services sector in addressing the climate emergency at today's summit. The Scottish Government supports the sector in its aim to drive a just transition through collaboration at all levels of the industry, including with young professionals who will lead these efforts in years to come."
Fraser Wilson, head of financial services in Scotland at PwC, commented: "We thoroughly enjoyed hosting today's summit. There has been a real impetus in financial services to tackle the climate crisis in recent years, and as we move forward its vital that young people are part of this discussion, helping to shape our actions and our approach."