FinTech focus group meets to tackle security and trust in digital payments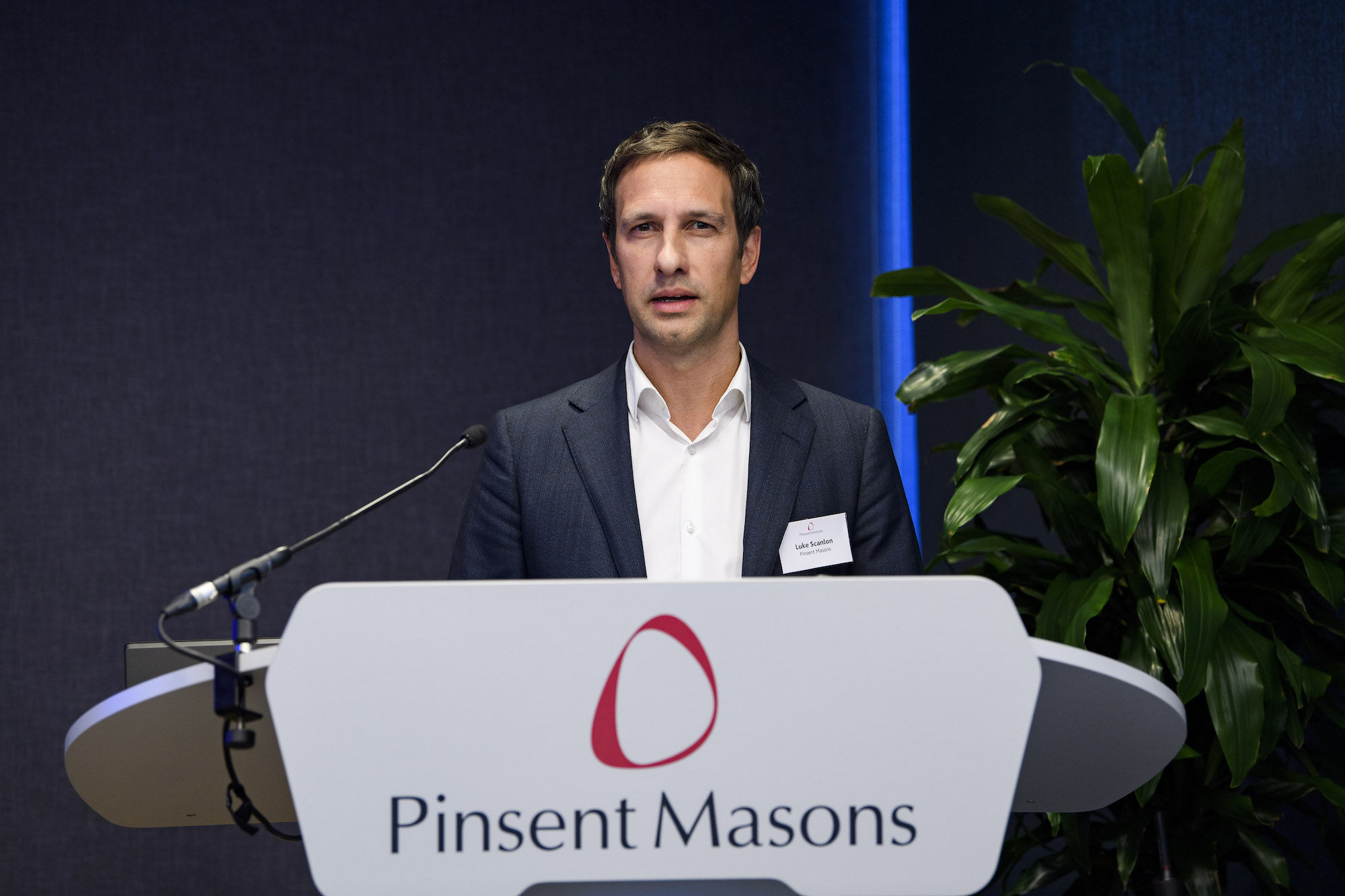 The second in a series of four events dedicated to supporting the FinTech Scotland Research & Innovation Roadmap will take place in Edinburgh this week.
The FinTech Research & Innovation Event Series is providing a platform for discussion that will continue to support an industry-led approach to research, innovation and impact across the four key pillars of the roadmap; financial regulation, payments & transactions, climate finance, and open finance data.
Embracing the growth potential of the financial services industry, the R&I roadmap sets out the foundations to do more. The overarching aims are the creation of over 20,000 new FinTech related jobs and an increase in economic value (GVA) from £598 million to more than £2 billion over the next 10 years.
---
---
The event series, developed by FinTech-Tables with support from Fintech Scotland and global law firm Pinsent Masons, is attracting a lot of attention and has already received further input from a range of organisations including Occamsec, Autorek, Haelo, University of Strathclyde and University of Glasgow.
This week's session will see a focus on payments and transactions as a group of industry leaders from banking, FinTech, security, and resilience meet to consider 'building security and trust in digital payments'.
Payments is the leading area of innovation for FinTech companies in Scotland with 37% of firms represented in this area. Technological advances have led to progressive changes in payments processes, utilising innovations such as open banking and embedded payments making it faster and more convenient to pay and transfer money both locally and globally.
In 2018, up to 39bn payments were made in the UK totalling more than £83 trillion. Since then, the pandemic has accelerated the use of digital payments and we have seen an increase in the volume of digital and card payments by over 50%.
As digital payments increase, so will the threat of online fraud, digital crime and cyber attacks on financial institutions. The UK Finance's 2020 report 'Our Fraud – the Facts' highlighted that criminals successfully stole over £1.2bn through fraud and scams in 2019.
This week's event, a roundtable discussion hosted by Pinsent Masons, will see a wide range of guests come together to give their view on the topic, including representatives from Lloyds Banking Group, Eeden Bull, BR-DGE, Transfer Mate, Occamsec, Police Scotland, Scottish Business Resilience Centre and the Payment Systems Regulator.
The group will consider the exciting opportunities offered by digital payments alongside the strategies that financial services organisations need to deploy in order to build and maintain security and trust in these innovative solutions.
Luke Scanlon, head of fintech propositions and legal director at Pinsent Masons, said: "We continue to see opportunities for our clients across many different aspects of payments.
"The future of open banking, open finance and the relationships that are being formed to enable embedded finance all mean that in the future consumers and businesses will have a range of payment options and value-added services that previously were not available.
"Digital currencies, new and growing e-money distribution arrangements and in-car, wearable and other mobile options are all areas that will continue to develop rapidly. The legal and regulatory challenges remain however if a careful approach is taken they can successfully be navigated in order to make progress with innovative solutions."
Ian Davey, director at FinTech-Tables, said: "Now more than ever, digital security is a top priority for financial services and FinTech companies. As the use of digital payments increases it is essential that organisations consider all of the components required to ensure security and build customer trust in their services.
"This event will bring together leaders to have their say and consider collaborative approaches that can be taken to support the safe and secure growth of exciting payment innovations"
Mark Stamford, Occamsec CEO, added: "As threats against the financial sector continue to evolve, and as the proliferation of fintech products continue, understanding how best to secure these systems is becoming ever more important. At the same time, resources are finite, so "best" has to be relative to the organisation and help it best achieve its objectives."
More details on the event and others in the series can be found at www.fintech-tables.com.