FRC's Josephine Jackson appointed to IAASB Board
The International Auditing & Assurance Standards Board (IAASB) has appointed the Financial Reporting Council's (FRC) Josephine Jackson to its board.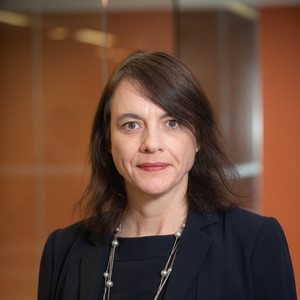 Her appointment will commence on 1 January 2020 and will be for an initial term of three years. Ms Jackson is the FRC's technical director for audit policy and brings extensive UK and international experience in applying and setting auditing and assurance standards, spanning 26 years, both as a practitioner and regulator.
Ms Jackson will work with other international members of the IAASB to develop high quality internationally adopted auditing and assurance standards. These underpin the UK standards issued by the FRC and their international adoption facilitates the performance and regulation of global audits of UK-registered businesses on a common basis.
---
---
Sir Jon Thompson, FRC chief executive, said: "Josephine's appointment continues the FRC's strong relationship with the IAASB and its work to facilitate the convergence of national and international audit standards, enhance audit quality and strengthen public confidence in audit globally.
"This is a key international role which will involve communicating with a wide range of FRC stakeholders, to understand their perspectives on audit and assurance and on developments in the IAASB's standards."