French Duncan announces trio of promotions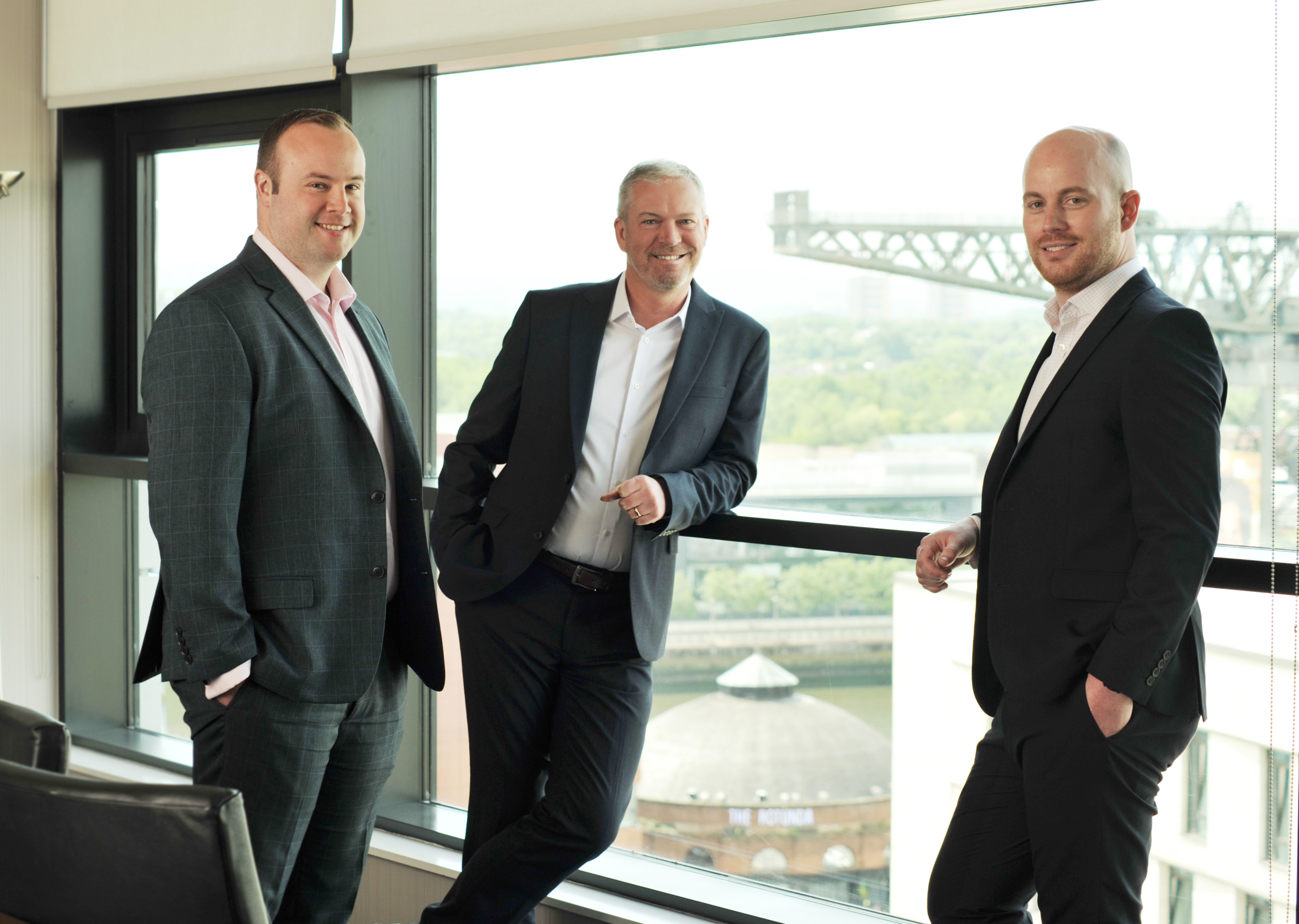 Scottish mid-tier accountancy and business advisory firm French Duncan has promoted entrepreneurial services directors Neil Robb and Marc Vosilius to partner, following significant success in this area of the business over the past few years.
The two have been with the firm for six and eight years respectively. Mr Robb has also taken on the role of head of the entrepreneurial services department, whilst Mr Vosilius will focus on new business growth across the Central Belt.
Mr Robb and Mr Vosilius have already been working together to help guide the team of over 40 departmental colleagues through a period of significant change, not just with the COVID changes to working practices, but also as the business transitions clients to more digital accounting solutions and to more wide-ranging services such as systems improvement, outsourced bookkeeping and financial advisory.
---
---
Existing partner Stephen Hughes, who himself trained with French Duncan and has been with the firm ever since, has also been elected chairman. He takes over the role from Eileen Blackburn who recently retired from the firm.
Graeme Finnie, managing partner at French Duncan, said: "Neil and Marc have both proven themselves within the business, providing their large client base with a truly outstanding service, whilst also providing supportive leadership to the Entrepreneurial Services team across all our offices. I congratulate them both on being promoted to Partner, and as two individuals only in their 30s, I feel this demonstrates French Duncan's commitment to promoting and retaining the best talent, at whatever age and stage. My view is that if you're good enough, you are old enough.
"I am also delighted at the fact my friend and colleague Stephen has been elected Chairman after over 32 years continuous service with the business. Stephen has been of great support to the business, and myself, over the years and he will undoubtedly bring even more to the company in his new role."
Stephen Hughes, partner and chair at French Duncan, added: "When I joined French Duncan 32 years ago as a fresh-faced graduate, I never dreamt that I would still be with the Firm more than three decades later; far less that I would be the chairman of the business. However, it's always been a great company to work for and seeing the progression of people like Neil and Marc is extremely rewarding.
"Being made a partner at any age is an achievement, but both of these individuals have progressed rapidly in the firm – I think they both found a working environment and a team spirit in which they have thrived. I look forward to working with them, together with my other partners, for many more years to come.
"I also look forward to my new role as chairman of the Firm, in what is a very exciting phase for the business. Not only is our traditional accountancy business thriving, but we have also expanded our services into exciting areas such as HR and Health & Safety with FD People, and robotic process automation with FD Intelligence. My journey has never been dull and neither is French Duncan's."