FSB calls for expansion of Scottish grants to help suppliers and forgotten firms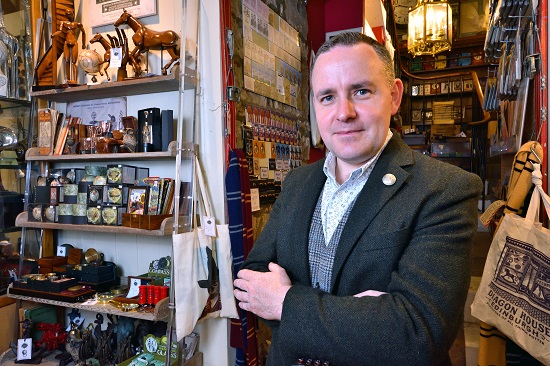 Coronavirus grants should be provided for suppliers to Scottish hospitality and retail businesses hit by current restrictions, according to the Federation of Small Businesses (FSB).
In a letter to the Scottish Government and local authority leaders, FSB also urged finance secretary Kate Forbes and COSLA president Alison Evison to work together to ensure new support reaches the thousands of businesses and self-employed people that have had "little or no help" from the government over the course of the 2020 crisis.
Andrew McRae, FSB's Scotland policy chair, said: "The impact of the current Scottish restrictions extends beyond the firms forced to close or reduce their hours by law.
"Thousands of businesses which supply our retail and hospitality sectors are facing similar levels of hardship as those that have been hit directly. But these firms are no more to blame for this crisis than anyone else, and should therefore get some grant help.
"Ministers in Edinburgh need to treat this matter with the urgency it deserves before making further changes to the public health guidance."
FSB survey work suggests that one in five small business owners or self-employed individuals have had no support from either the Scottish Government or the UK Government during the coronavirus crisis.
Mr McRae added: "It is grossly unfair that tens of thousands of small businesses and self-employed in Scotland have been left high and dry during this crisis. The new £30 million scheme announced by the First Minister, and to be administered by councils, provides an opportunity to address this glaring oversight.
"While we accept the need for local flexibility and knowledge, there are groups of operators that have been excluded the length and breadth of Scotland. For example, home-based businesses have received little help from Dumfries to Durness. Local and national policymakers need to tackle this problem systematically."
The small business campaign group urged Ministers to investigate whether the initial £30m funding pot would be sufficient to help all the businesses facing hardship due to the current round of restrictions. Last week, the Fraser of Allander institute estimated that around £1bn of Scottish Government funding for the 2020/21 financial year remains uncommitted.
Andrew McRae concluded: "It is frustrating to see wave after wave of restrictions, then weeks later, a trickle of support for Scottish businesses. And less than a million pounds of support per council area won't stretch very far.
"Ministers need to investigate whether the help on offer is sufficient and then work with councils to ensure that it reaches businesses quickly."