FSB: Half of private sector jobs dependent on resilience of smaller Scottish firms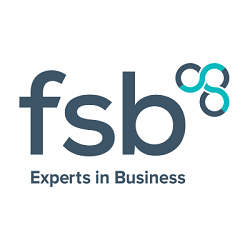 Scottish firms should prepare for unsettled trading conditions as governments take action on climate change and the country grapples with a series of major challenges, the Federation of Small Businesses (FSB) has warned.
Ahead of their annual dinner next Thursday (7 November), FSB revealed official statistics which show that 1.2 million Scots – about half of the private sector workforce – are either employed by smaller businesses or are self-employed.
FSB said Scotland won't be able to lower emissions while delivering inclusive growth without the support of the 340,000+ Scottish small and medium-sized businesses.
Andrew McRae, FSB's Scotland policy chair, said: "No matter whether we like it or not, change is coming to Scotland's smaller business community.
---
---
"Scotland's political parties agree that dramatic action needs to be taken to reduce carbon emissions by 2030. We need to defuse the demographic time-bomb of our ageing population. And who knows what the outcome of the General Election will mean for our relationship with the EU.
"Smaller businesses can neither be insulated from this change nor swept away by it. And because smaller businesses operate in every corner of the country, generating half of all private-sector jobs, they can help local communities adapt to whatever comes next.
"But we must not stretch Scottish smaller firms' adaptability to the limit. At every turn, decision-makers must realise that every business isn't a multinational and every penny spent adapting to one thing can't be spent preparing for another."
FSB's annual dinner, taking place in Glasgow's Grand Central and sponsored by FSB Insurance Service, will attract around 300 guests, including business owners and decision-makers. Award-winning Scottish young entrepreneur Liv Conlon and comedian and commentator Ayesha Hazarika will address the event.
The FSB Insurance Service was launched in February 2018, is part-owned by FSB and is exclusively available to FSB members. It offers insurance products designed around the needs of smaller operators.
Andy Wright, Scottish area development manager for FSB Insurance Service (FSBIS), said: "The world might not be becoming any more predictable, but at FSBIS we're working hard to help Scottish smaller businesses mitigate their risks. This year, we've helped thousands of FSB members find just the right policy for them, and we're proud to give back by supporting this year's Scottish dinner."
This year FSB launched successful campaigns to ensure smaller firms get a fair share of public contracts, argued for new action to boost Scotland's town centres, and highlighted the contribution of migrant entrepreneurs to Scotland's economy. The membership group has also been pressing Scottish Ministers to retain important rates support for smaller firms.
Andrew McRae added: "Over 2019, the FSB in Scotland has bolstered its reputation as the most relevant business voice in the country. On top of our outstanding services - like our legal advice line – we've ensured that decision-makers understand the issues which matter to our members.
"While 2020 doesn't look like it'll be an easy year, Scotland's small business leaders can help us make the right case by lending us their support. If you care about the issues on which we've campaigned this year, you should become an FSB member."