FSB: Scottish firms slowly regain confidence after coronavirus crisis
Confidence in the Scottish small business community is coming back after optimism collapsed in the wake of the coronavirus pandemic, according to new research from the Federation of Small Businesses (FSB).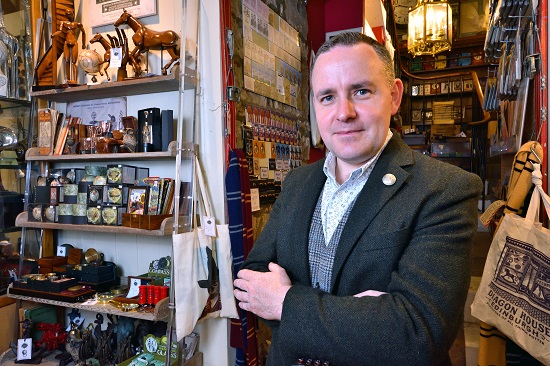 FSB's Scottish small business confidence index jumped from -154.8 points in Q1, the lowest ever figure recorded, to -10.1 points in Q2. Over the same period, the UK-wide index increased by 138.4 points to -5.0 points.
This research suggests that there has been some recovery in business optimism across the UK, though confidence remains on average slightly lower in Scotland.
---
---
However, expectations of future performance are increasingly polarised, with a quarter (25%) of the 195 Scottish business owners surveyed in June for the study expecting their performance to be "much worse" over the coming quarter, whereas one in ten (11%) expect the opposite.
FSB also found that the share of small firms in Scotland that have reduced headcounts over the last three months is at an all-time high (23%), while the proportion of businesses creating jobs is at an all-time low (1.5%).
At the same time, small business finance applications have surged as around one in three (30%) of the firms surveyed have applied for credit in the past three months, up 16 percentage points on the previous quarter (13%).
On a positive note, a total of 89% of these finance applications were successful, compared to a UK average of 81%.
Andrew McRae, FSB's Scotland policy chair, said: "After a complete collapse in business confidence in the previous quarter, the fact that confidence is coming back is most welcome. Given that so many small businesses were closed up until very recently, this increased optimism is due in no small part to the coronavirus support rolled out at speed by the UK and Scottish Governments.
"But let's be clear: small businesses are by no means out of the woods. These figures tell a tale of two economies – the one that is getting back to business and the one with a much tougher journey back. A division has opened up between those that have been able to access support or diversify their operations and those that have gone four months unable to trade or tap into help."
He added: "It's great to see signs of recovery – but we can't be complacent. While government figures don't yet show a significant surge in unemployment, our statistics suggest that many firms are already making very difficult decisions.
"We need to stem this tide and that requires three things: a concerted push to boost consumer confidence and hence stimulate demand; support to give those looking for work the right skills; and some breathing space to keep small employers – and the jobs they sustain – in business. Any recovery we're seeing is fragile as firms don't have huge reserves and one shock could cause them real difficulties."
"Without a doubt, the bounce back loan scheme has been successful in getting money to small firms when they needed it the most. But the job is not done. Small businesses will need continued access to affordable finance as they get back to business and trade our way back to growth."