Funded support helps Scottish women returners to benefit from job market upswing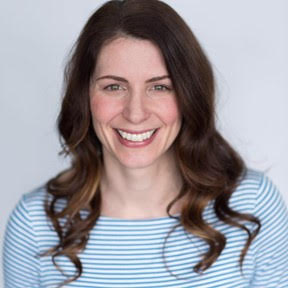 Return-to-work experts Women Returners has received Scottish Government funding to provide fully-funded career coaching, skills training and mentoring to tackle the daunting challenges being faced by women struggling to return to fulfilling professional-level work.
As the Scottish job market recovers from the effects of the pandemic, women who have taken career breaks for caring or other reasons, risk being excluded from job opportunities. Women can face multiple barriers at the point of returning to work, from their own loss of professional confidence to recruiter biases against people without recent experience.
Women Returners, a purpose-led coaching, network and consulting organisation has enabled thousands of UK professionals to get back to the workplace, and is bringing their expertise to deliver a large-scale project aimed at removing the "Career Break Penalty".
---
---
The Women Returners Career Boost Accelerator programme will provide personalised support to 80 Scottish women who have taken long career breaks - of six months up to fifteen or more years - for childcare, eldercare, redundancy, health or other reasons.
The programme will be delivered by expert returner coaches and will address the practical and psychological barriers experienced by women wanting to get back to professional work after a long break.
This support is essential to stem reversals in gender diversity. The impact of the pandemic is disproportionately being felt by women. The McKinsey Report estimated that female job losses due to the pandemic are 1.8 times higher than male job loss rates globally. The effective utilisation of women's skills and talents is a catalyst for economic growth within the Scottish economy, according to a recent study.
Hazel Little, client and programme director at Women Returners, said: "As organisations emerge from the pandemic, we are seeing record high levels of recruitment activity. We must ensure that women who have taken a career break are part of the recruitment solution post-pandemic and beyond.
"Women with a gap on their CV are often perceived to be a risky hire, with outdated skills and experience. They can lose self-confidence and networks, and so do not perform at their best in the recruitment process. These barriers mean that high-calibre women returners are, too often, passed over for candidates with more recent work experience.
"Our Career Boost Accelerator programme will equip professional women to be ready to re-enter the workforce with increased knowledge, confidence and skills to set them up for success during the recruitment process and beyond."
Through one-to-one discussions, the programme has been designed to establish the exact support required for each returner, including a range of tailored coaching and skills training modules with the option of mentoring, to support each step of the return-to-work journey. Group workshops will promote the creation of encouraging return-to-work support networks, which are highly valued by returners.
Women on career breaks in Scotland can register now for the Career Boost Accelerator programme. One-to-one training needs evaluations will be carried out in December 2021 and support will be delivered remotely in small interactive groups throughout January and February 2022.
Women Returners is calling upon UK professionals to sign up and get involved as mentors. The Return-to-Work Mentoring programme is designed to support women wishing to return to the workplace, by benefiting from knowledge, experience and guidance of employed professionals.
Ms Little concluded: "This is a chance for professional individuals to give a few hours their time to provide valuable support to a community of women who would benefit greatly from working with a mentor. Being a return-to-work mentor is a rewarding experience and the opportunity to give back to help women who want to relaunch their careers."