Glasgow and Edinburgh hold on to top five spots in CBRE's UK Tech Cities report
Glasgow has once again shown its strength as a leading tech location, retaining its position in the top three leading tech cities in the UK outside of London according to the UK Tech Cities report, published today by global real estate advisor CBRE.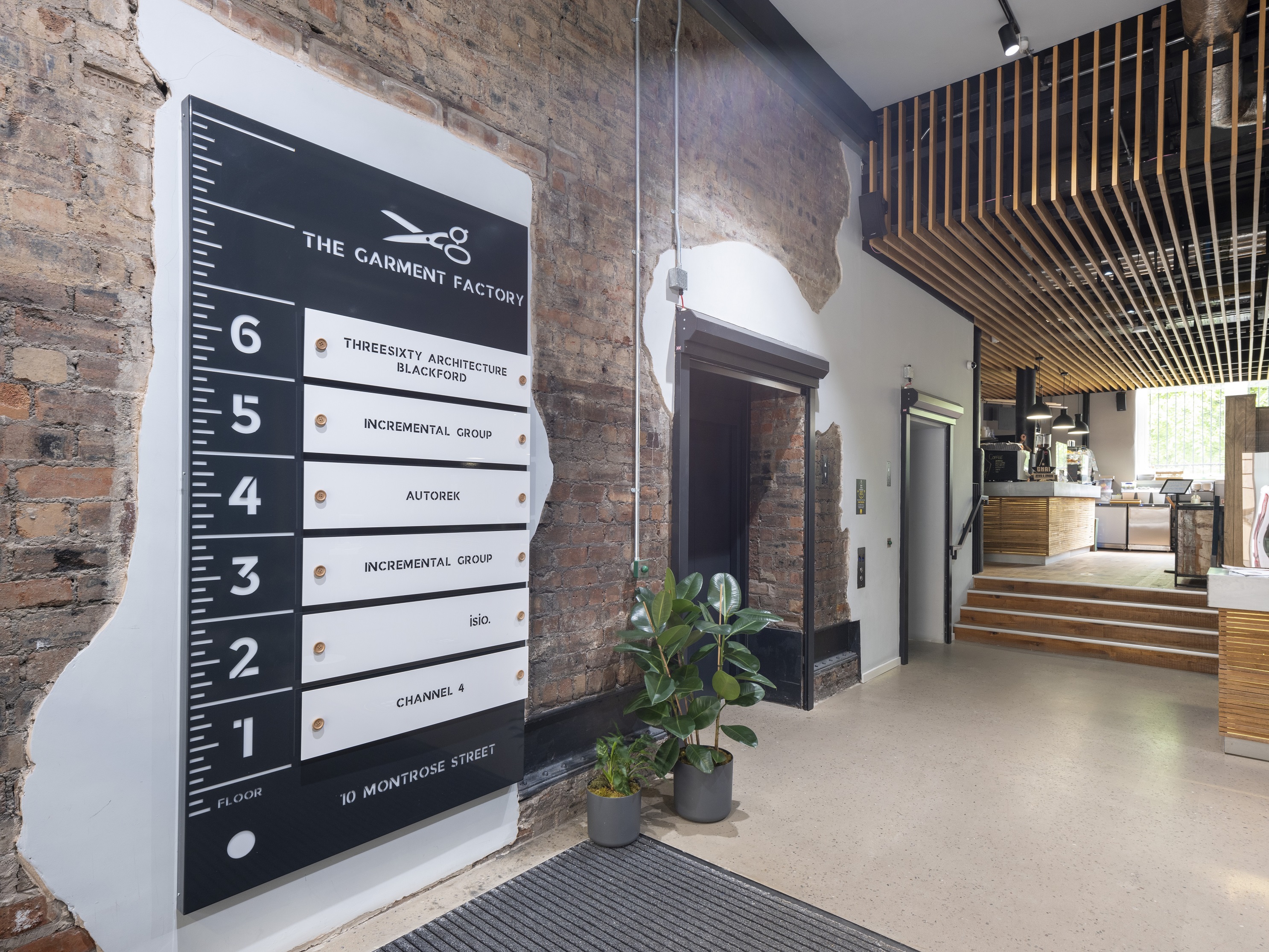 Edinburgh comes in the listing at number five.
This report follows on from the firm's 2017 and 2019 reports, which used the same methodology to rank the top 15 Tech Destinations outside of London, in order to inform the decision-making process of both occupiers and investors. All markets across the UK have been scored and ranked based on a number of factors including access to skilled talent, availability of office space, proximity to institutions providing high-quality tech education, cost of living and cost of employment.
---
---
Glasgow continues to attract tech talent and companies, maintaining its position in the top three. With high levels of educational attainment coupled with relatively low house prices compared to many other locations, Glasgow is an attractive location both for talent seeking a high quality of life and for companies wishing to employ them. Adding to that, 2.2m people live within 45 minutes of central Glasgow and a high percentage of those are millennials.
The city is known as being home to a number of world class universities, reflected in its scoring for computer science degrees. As such, it's unsurprising the city is gaining an increased amount of attention with a reported £43m in venture capital invested during 2020, an increase of 156% from 2019. With over 570 creative occupiers based in Glasgow, it is expected a new wave of start-up tech companies will be drawn to the city. Currently, Pacific Quay is a main hub for media companies with the likes of BBC Scotland and STV based there.
Building on its strong reputation as a hub for financial services, Glasgow has emerged as a UK leader in the FinTech sector. Due for completion at the end of 2023, One Central on Argyle Street will house JP Morgan's European Technology Hub, a 270,000 sq ft building with capacity for 2,700 employees.
Similarly, Barclays has recently unveiled its new 470,000 sq ft campus in Tradeston, which amongst other functions will house its technology department. With access to a pool of highly skilled graduates in the local area, Barclays hopes to grow its workforce in the city to 5000 by 2023.
Andy Cunningham, senior director from CBRE Scotland, said: "Glasgow is home to some of the world's most creative and talented engineers, architects and designers, and in the last few years it has managed to attract a new generation of innovative tech start-ups with a strong focus on data science, so it definitely earns its position as the third leading tech city outside of London."
An important factor in Glasgow's appeal to tech occupiers is the presence of world-class educational establishments, most notably the University of Strathclyde, whose Computer and Information Sciences department is recognised for its ground-breaking research and excellent teaching. The University of Glasgow's School of Computing Science also launched the pioneering Centre for Computing Science Education in 2017, in recognition of its commitment to leadership and innovation in educational practice.
Furthermore, take-up of Python programming courses is among the highest in the UK. An ability to tap into a highly skilled graduate population has been a key driver for many multinational companies in their decision to locate tech hubs in Glasgow.
Mr Cunningham continued: "Looking ahead, the Scottish Government and its economic agencies will need to ensure enough is being done to attract footloose tech occupiers to Scotland. Combining the strength of both Glasgow and Edinburgh, and highlighting their close proximity to talent, customers and markets, as well as the financial support available, would be a good place to start."
With five universities located in Edinburgh, the city scores highly in the computer science degree scoring, resulting in its placing of the top five cities for tech investment. The city is also home to a number of unicorns (a privately held start-up company valued at over $1 billion) which has created a clustering affect.
Angela Lowe, senior director from CBRE Scotland, added: "Edinburgh continues to rank highly in the UK with 2,580 tech companies in the city. This is evidenced by the volume and variety of tech occupiers signing up for new offices. Flutter, Unity Technologies, UserTesting, Ouster, ESRI and Trustpilot have all recently committed to larger offices to accommodate growth. The city offers a quality of life which appeals to an international talent base, together with having home grown talent from the universities."
Mike Gedye, head of tech sector vertical, CBRE, commented: "Across all cities, the UK tech sector has seen significant growth over the last decade and shown it is far from being a fleeting trend - but here to stay. Resilience over the pandemic period has proven to investors that venture capital funding into the UK tech sector will deliver success. Tech companies are now more than ever competing for the best talent and post-pandemic have broadened their horizons in hiring a more distributed workforce and will drive a new era of regional tech demand. The regionalisation of the tech sector beyond London and the South East will also be critical to sustain the UK's ability to innovate and compete on the global stage."
In addition to size and generational mix, access to a highly skilled female population is an increasingly important factor to consider for tech companies in the UK. While the split between men and women educated to a degree level in Edinburgh is relatively even, it is the city with the highest percent of its female population with a degree at almost 60%.
Jen Siebrits, head of UK research, CBRE, said: "As the industry begins to accept that unlocking potential female talent will be key to the success of businesses and locations, initiatives are being put in place to address this imbalance."