Glasgow management consultant receives 8-year ban for failing to keep adequate company records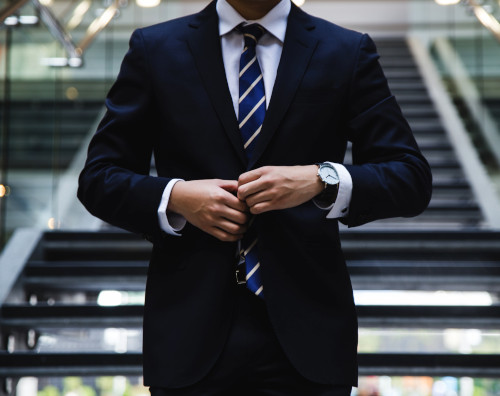 A business consulting director has been given an eight-year ban after he failed to keep accounts and was unable to account for company's finances, including income of more than £63,800 and assets of more than £137,000.
Steven David Hutton, 47, from Glasgow, was the sole director of Marchmount Consulting Ltd, which was incorporated in December 2008 and traded as a management consultancy offering business support services from Newton Place in Glasgow.
The company went into liquidation in March 2020 owing nearly £46,000, which triggered an investigation by the Insolvency Service.
But investigators were unable to verify the true financial position of the business, as Mr Hutton had failed to keep adequate accounting records for the company from 1 January 2019 until it's liquidation in March 2020.
---
---
Investigators analysed the three business bank accounts used by Marchmount Consulting Ltd, and discovered that around £63,800 had been paid into the company during this time.
However they were unable to ascertain whether these receipts were actually for services provided by Marchmount Consulting, and whether the income had been used for the benefit of the company.
The lack of financial accounting also meant that investigators could not verify the true nature of the expenditure paid out by the company, which included more than £8,000 to two connected businesses, one of which also listed Mr Hutton as a director, and £4,500 to two people who were linked to the second business.
Payments of £2,700 were also made to himself, and around £40,700 of additional expenditure was unaccounted for.
And investigators were unable to discover what happened to assets of £137,340 that had been recorded in the company accounts up to 31 December 2018 – the last day that records had been kept.
The bank analysis also found that the company was owed more than £369,700, but due to lack of company records, there was no way to identify whether those owing the money, including around £137,355 owed by a connected company, had made any payments to the company bank accounts since 1 January 2019.
The Sheriff at Glasgow Sheriff Court granted a Disqualification Order against Mr Hutton on 24 October 2022. His ban lasts for eight years, and began on 14 November 2022. The disqualification prevents him from directly or indirectly becoming involved in the promotion, formation or management of a company, without the permission of the court.
Steven McGinty, investigation manager at the Insolvency Service, said: "Directors have a duty to ensure their companies maintain proper accounting records and, following insolvency, deliver them to the office-holder in the interests of fairness and transparency.
"Without a full account of transactions it is impossible to determine whether a director has discharged his duties properly, or is using a lack of documentation to hide any wrongdoing.
"Steven Hutton has paid the price for failing to do that, as now he cannot carry on in business other than at his own risk."