Glasgow's Microplate Dx secures £2.5m to fight antibiotic resistance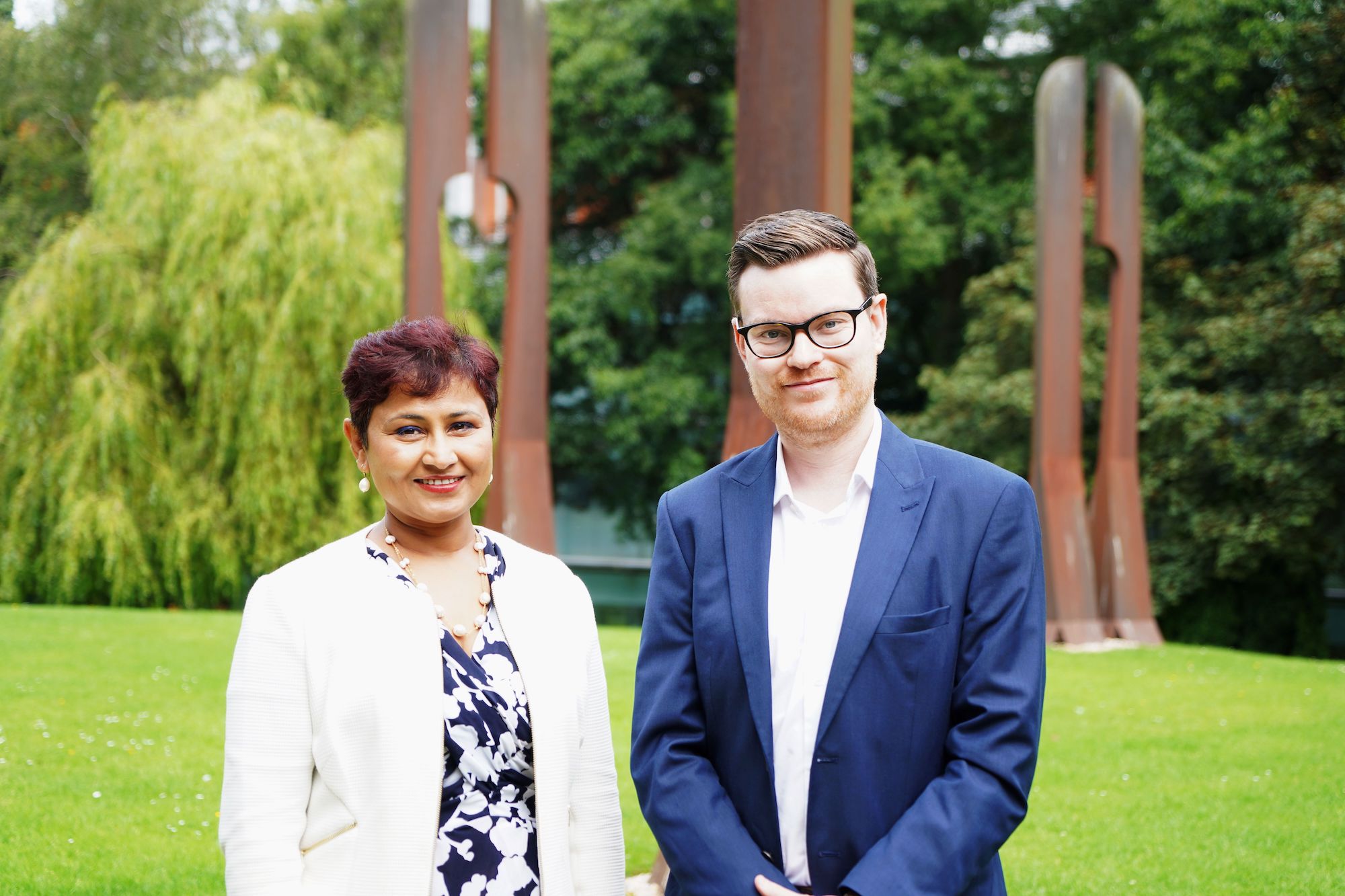 Glasgow-based medical start-up Microplate Dx has successfully closed a £2.5 million seed funding round to accelerate the development of its point-of-care diagnostic platform.
The technology aims to combat antimicrobial resistance (AMR) by quickly identifying the most effective antibiotics for treating bacterial infections.
Spinning out from the University of Strathclyde in 2022, Microplate Dx was founded by Dr Stuart Hannah (CEO), alongside co-founders Professor Damion Corrigan (CTO), Professor Paul Hoskisson (CSO) and Dr Poonam Malik (chair). From its base at the university's campus, the firm employs 12 staff with plans to increase headcount by 25% over the coming year.
---
---
The company's proprietary platform combines innovative hardware with data processing algorithms to enable rapid antibiotic susceptibility testing. This technology allows clinicians to prescribe the most suitable antibiotic within minutes, rather than the standard procedure which may take days.
The funding round saw participation from existing investors like Deepbridge Capital LLP and the University of Strathclyde. New contributors included Scottish Enterprise, SIS Ventures, and Boston-based Thairm Bio, aligning with the company's plans to enter the US market.
Antimicrobial resistance (AMR) is a major threat to global public health (WHO), currently responsible for more than 1.27 million global deaths each year and could result in 10 million deaths annually by 2050, more than cancer and diabetes combined.
Microplate Dx's platform will initially be used to tackle urinary tract infections (UTIs), with the company having already completed several successful clinical studies. A urine sample is added to a cartridge which is then inserted into the device, with results expected within an hour. UTIs are among one of the most common bacterial infections, with research estimating there are at least 92m people worldwide experiencing UTIs annually. In the UK alone, UTIs were responsible for 13.7% of all antibiotics prescribed in community practice in the NHS.
With the product currently at prototype stage, new funding will allow Microplate Dx to continue its clinical trials in 2024/25, with a view to launching commercially across European pharmacies and exploring entry into the US market.
Whilst UTIs are the initial focus for the company, its potential as a platform means that in the future, test cartridges will be developed to support the treatment of other key drug-resistant infections (respiratory tract infections, sepsis, meningitis, fungal infections), depending on market needs and opportunities.
As a technology start-up with a female chair and diverse co-founder, Microplate Dx bucks the global trend where success for diverse entrepreneurial founders in securing equity investments is less than 2% (Rose Review 2023).
This latest round of investment follows a successful 18 months for the young company which won the 'Innovation – Health Technology' award at Scotland's Life Sciences Awards, 2023 and two awards at the Life Sciences Sector's prestigious national OBN Awards in London including the 'Bioseed One to Watch' and 'Best Startup Medtech Company' in November 2022.
Microplate Dx was one of only 12 startups selected to join the AI Accelerator Programme being delivered by the Bayes Centre and Edinburgh Innovations at the University of Edinburgh, in conjunction with partners.
Dr Hannah said: "Our mission at Microplate Dx is to improve the quality of lives for patients by providing antimicrobial stewardship cost-effectively.
"Any delay in identifying the correct antibiotic for treatment can put lives at risks and huge pressure on clinical decision making, especially when the antibiotic sensitivity data that Microplate Dx can produce in an hour or less compared to the current approach that can take two days using existing techniques."
Dr Hannah continued: "Early clinical benchmark testing relating to urinary tract infections has been positive and the company now intends to target scale-up both commercially and technically.
"Early prescribing of appropriate antibiotics to patients, so-called 'personalised prescribing', is vital to combat antimicrobial resistance on a global scale, and for serious infections, early intervention will save countless lives."
"With the combined experience of our team and board, Microplate Dx has the right blend of commercial and technical expertise to maximise the chances of right product-market fit and scaling up."
Ben Carter, head of life sciences at Deepbridge Capital, commented: "Microplate Dx is exactly the type of highly innovative and growth-focused Company that the Enterprise Investment Scheme is designed to empower.
"Working with partners at the University of Strathclyde, Scottish Enterprise, SIS Ventures and Thairm Bio highlights the positive impact of collaboration; supporting an ambitious organisation which is seeking to address one of the world's most pressing scientific challenges.
"Dr Hannah and the team have made remarkable progress to date and we are delighted that our funding, provided by the Deepbridge Life Sciences EIS, can assist Microplate Dx's exciting future progress."
Professor Sir Jim McDonald, principal & vice-chancellor of the University of Strathclyde, said: "Microplate Dx is a hugely innovative University spinout that is on an incredibly exciting journey to develop cutting edge technology that has the potential to transform diagnostic techniques and positively impact people's health and well-being.
"The University is delighted to make further investments in the company to support their progress with clinical trials and take further steps towards commercialisation. They are led by a great team and I am confident they will achieve their targeted success."
Kerry Sharp, director of entrepreneurship and investment at Scottish Enterprise, said: "Our investment in Microplate Dx typifies our support for early-stage, high-growth companies; having assisted with the development of the platform through our High Growth Spinout Programme and follow-on grant funding, contributing to this round alongside our co-investors will help commercialise the technology and potentially expand its reach into new infectious disease areas of significant clinical need."
Arran Dewar, executive director, SIS Ventures said: "Microplate Dx aligns perfectly with SIS Ventures' goal of investing in impact-led enterprises to help address society's greatest challenges and needs.
"Through its mission of improving patient quality of life, impact is at the very core of the company's DNA. We're looking forward to helping Stuart and his team continue embedding this impact, alongside ESG, as the business grows."