Glenmorangie in high spirits as it opens new Highland distillery
Glenmorangie today opens the doors to its ground-breaking innovation distillery, positioning its delicious single malt Scotch whisky at the industry's leading edge.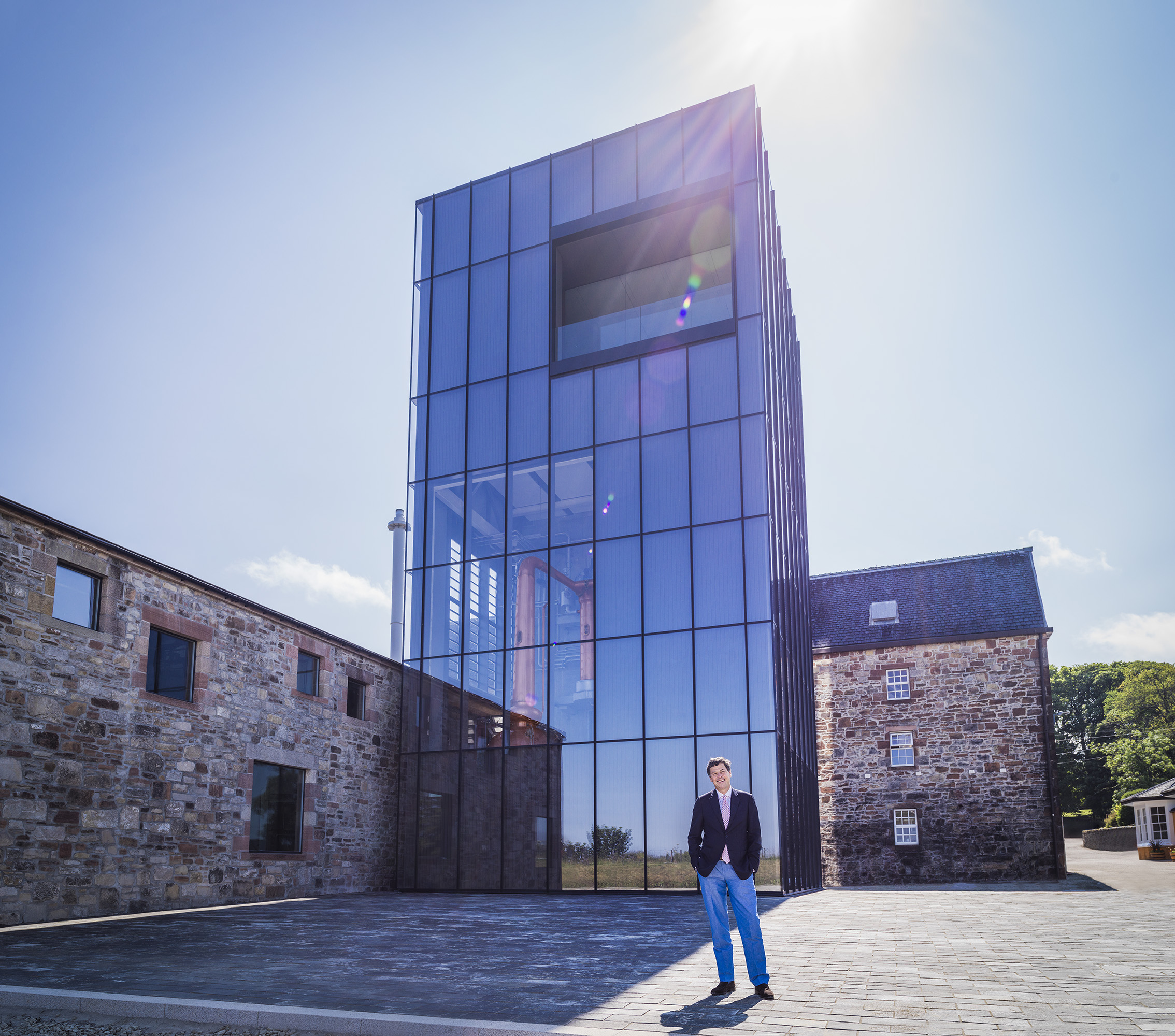 Demand for Glenmorangie continues to grow in line with the increased global appetite for exceptional whiskies. And with this multi-million-pound expansion, which promises to bring wondrous new tastes to single malt, the Highland Distillery establishes flavour as the foundation of its ambitious plans for growth.
Glenmorangie has been pushing single malt boundaries for decades. From his pioneering work in wood finishing, to world firsts such as Glenmorangie Signet, director of whisky creation Dr Bill Lumsden is endlessly experimental in his quest to dream up delicious whiskies for more people to enjoy. His "What if…?" approach has inspired the Lighthouse innovation distillery, the first of its kind.
---
---
It is conceived as a whisky makers' playground, where flavour takes precedence over yield. Inside, Dr Bill and his team will seek to redefine all aspects of whisky-making, creating game-changing, spirit-led single malts with appeal for whisky lovers old and new around the world.
Named for its landmark approach to whisky, the Lighthouse distillery is a stand-out feature of the Highland coastline. Like an actual lighthouse, its towering 20m-high glass stillhouse can be seen for miles around. The design is dramatically different from the traditional stone buildings of the main Distillery, established over 175 years ago. Yet it reflects the single malt's creativity through and through – even down to the fragments of whisky casks embedded in its walls. Inside, stand two of the copper stills which enable Glenmorangie's delicate, fruity spirit. As tall as a giraffe, they allow more space for taste and aroma. But these new stills have a host of modifications, making all kinds of innovation possible.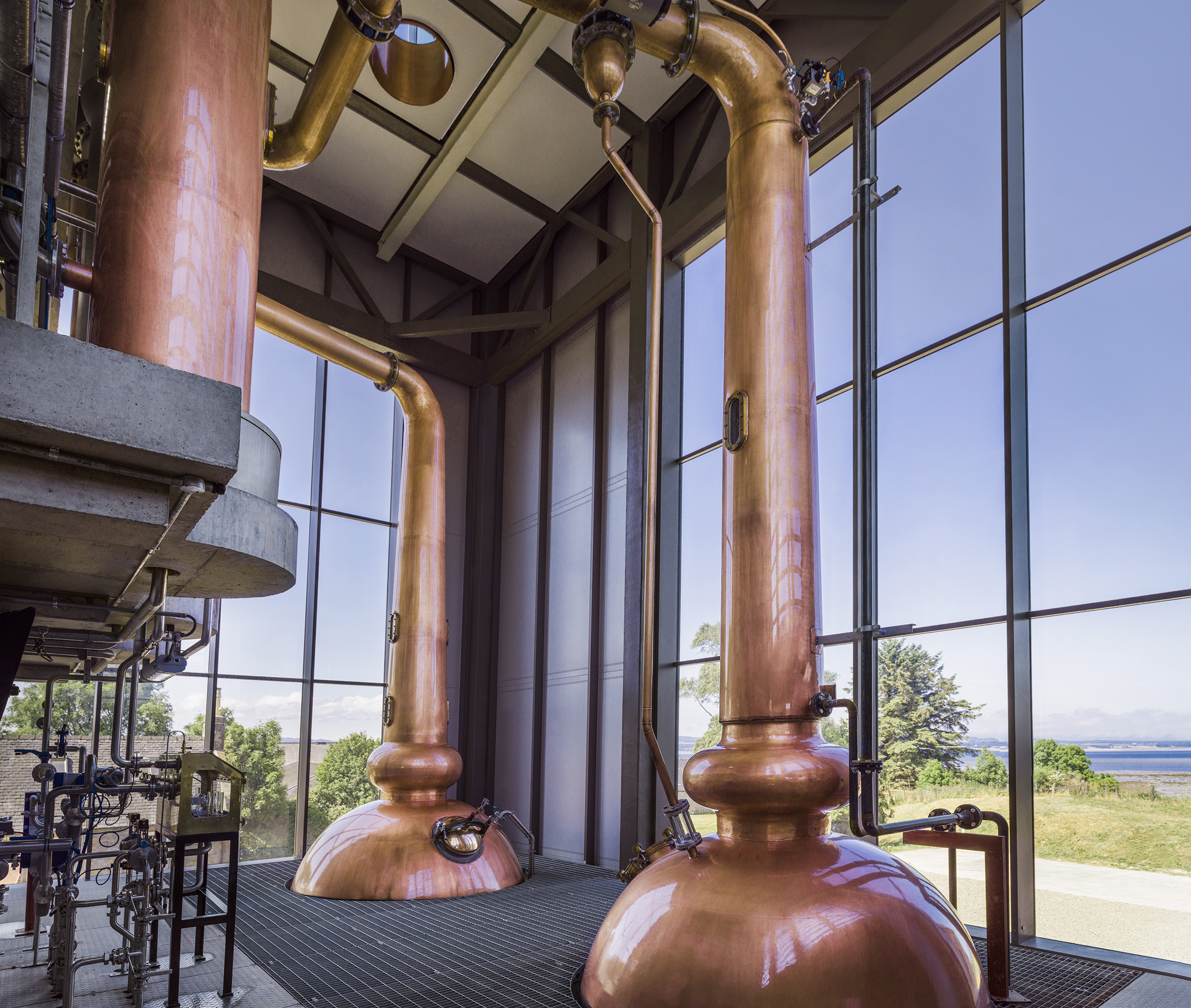 Immediately above the still house, is a purpose-built sensory laboratory. From here, Dr Bill and his team will oversee experiments with whisky's raw ingredients (barley, water and yeast), and effect changes big and small in key processes such as mashing, brewing and distilling. And so, they will have scope to trial their most extraordinary ideas.
Thomas Moradpour, president and CEO of The Glenmorangie Company, said: "Global demand for Glenmorangie is growing significantly. The first of its kind, our Lighthouse experimental distillery is the keystone of our plans to stay at the forefront of taste innovation. By giving our talented creation team free rein, we will welcome even more consumers worldwide to enjoy delicious whiskies."
The Lighthouse innovation distillery has been supported by a £1million R&D grant from Scottish Enterprise. This recognises the benefits that Glenmorangie's innovation distillery will bring to the wider whisky industry in Scotland.
Neil Francis, interim managing director of Scottish Development International at Scottish Enterprise, added: "The Scotch whisky industry is one of our country's proudest success stories and most famous exports, which is why Scottish Enterprise was pleased to support Glenmorangie in delivering this unique, dedicated innovation facility. In such a competitive industry, the ability to bring exciting new products to global markets quicker than ever will undoubtedly boost the company's success, benefiting both the local community and the wider Scottish economy."