Goldman Sachs plans to expand Marcus service in US and UK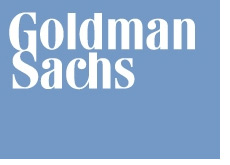 Goldman Sachs has announced it is expanding its Marcus online retail banking service in the United States and plans to bring its new product to the UK this year.
Yesterday, the bank launched an automated investment feature in the US that will offer managed portfolios of exchange-traded funds for stocks and bonds, based on the customer's risk level and timeline.
Customers can open an account with just $1,000 and are charged an annual fee of 0.35%, but the UK deposit level and rate are yet to be confirmed.
The Wall Street bank handles the day-to-day management of the money, monitoring the portfolio daily and automatically rebalancing the account to keep it aligned with the customer's goal.
The Marcus app already provides a savings account, personal loans and money management tools, with a current account set to arrive later in the year, The Times reports.
David Solomon, Goldman's chief executive, said the new feature is designed to attract mass-affluent customers.
The digital platform is named after its founder Marcus Goldman and has taken on half a million users in the UK since launching an easy access savings account.
Its "robo-adviser" product, expected to launch in the UK in the second half, will allocate and rebalance customers' wealth based on models developed by the bank's investment strategy group.
Mr Solomon, who it is said personally tested the app before its launch this week, said in January: "Digital investing features will be integrated into the Marcus app and website, and will combine the accessibility, simplicity and transparency of Marcus with our leading investment advisory capabilities."
Shares in Goldman rose 1.5% to $310.80 in early trading yesterday.