Graeme Williams: New reality for Scotland's deals market as recovery kicks in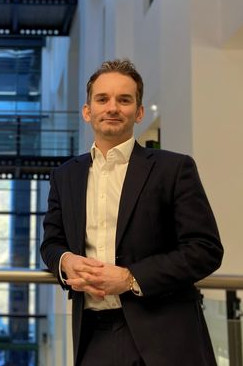 Graeme Williams, director of M&A at KPMG in Scotland, considers the state of the deals market in Scotland.
The last twelve months have taken their toll on Scotland's economy with no sector or business left unscathed by the Covid-19 pandemic.
For the country's deals market, lockdown led to a degree of shutdown or "moving to the right". As businesses focused on short-term stability and liquidity, and with investors spending time ensuring the strength and resilience of businesses across their portfolios, there was an inevitable slowdown in M&A across most sectors in April and May.
---
---
However, lockdown didn't mean a total shutdown. Deals in some sectors continued throughout – in e-commerce and fundamental goods and services such as energy, food and drink. Processes involving such businesses proved to be quite resilient.
Despite the unprecedented scale of the challenge in the first half of the year, we've recently seen a substantial uplift in transaction preparation activity as businesses and investors seek to explore opportunities for potential growth in 2021.
With no vaccine officially approved and tier 4 restrictions covering a large swathe of the country, it may seem premature to talk of confidence and investment, but the reality is that there is still a lot of capital to be deployed as investors look for good homes to place their cash.
Scotland's increasingly important tech and finance sectors are the perfect magnet for investment and are increasingly gaining interest from overseas private equity and corporate backers. Our most recent KPMG Venture Pulse survey revealed VC investment in Scottish tech scale-ups hit more than £71m in the third quarter of 2020 – almost £10m up on Q2.
In recent months, our Deal Advisory team at KPMG in Scotland has been active on a number of transactions across a variety of sectors and businesses. The sense is that the market is certainly not where it was last year, but we're seeing some optimism returning.
While uncertainty led to some activity pausing in 2020, it may actually be the driver behind an uptick in deals in the coming months. Shareholders remain nervous about what lies ahead – as do businesses. From the potential damage of a hard-Brexit to the potential alignment of capital gains tax with income tax, there's a sense that the journey back to growth may be just as difficult as the pandemic itself, prompting the corporate world to ensure it has as sure a financial footing as possible.
For Scottish businesses seeking investment or other M&A opportunities, it's important to remember that investors – while armed with deep pockets - will be more diligent than ever, asking a lot of the management of their potential acquisitions.
They will need a fundamental understanding of underlying trading and the robustness of the business model; they'll be examining the track record of management throughout the pandemic, looking for evidence of a stable team; and they'll be considering their speed of response to the situation and the resulting market shifts, as well as evidence of how they have managed to pivot the business successfully.
More detail might be analysed than normal, from changes in buying patterns and service levels to workforce location and routines. Of course, investors will also interrogate business plans, looking for realism.
We're also going to see de-risking as a theme. Some owners who have weathered the storm are now looking to share the risk of recovery and investment in the next chapter of their business. There will be a rise in transactions aiming to facilitate this through alternative deal structures - for example, employee ownership trusts, debt-only MBOs and minority interest cash out deals.
Within the deal advisory space, we've spoken extensively about a '4 R' approach to strategy in 2020. Much of the last twelve months has been dominated by reaction and resilience. We're now in a period of recovery, before we settle into the new reality. This is the time for businesses that have demonstrated their ability to survive the crisis to seek investment opportunities and develop a strong, strategic focus on long-term, sustainable growth.
Graeme Williams is director of M&A at KPMG in Scotland.