Greenshoots: The Paint Shed's Scottish expansion continues into North East
After five years of strong growth, online paint supplier The Paint Shed has opened its 18th store with the latest outlet located in Westhill in Aberdeen.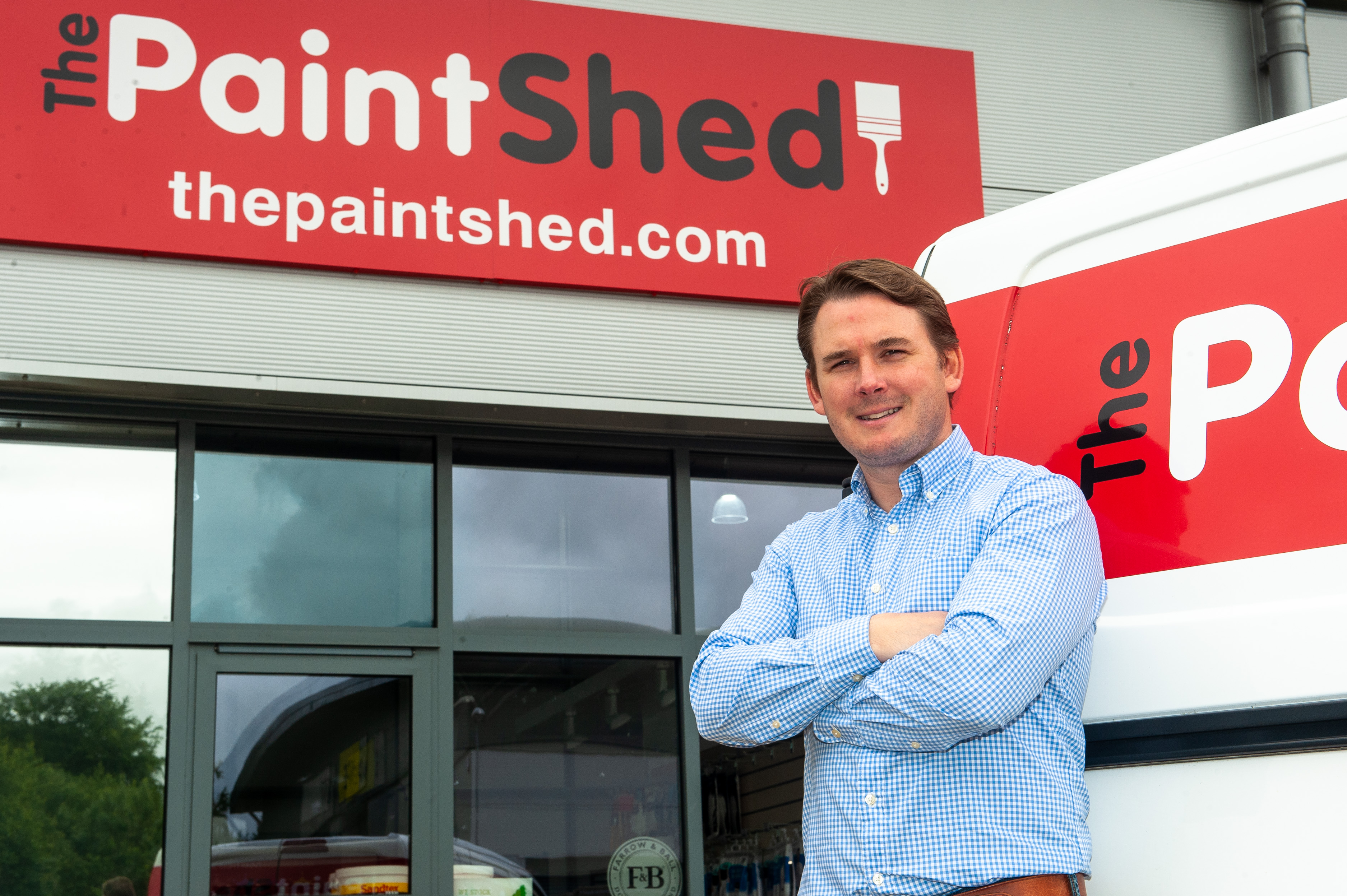 The Paint Shed seeks to offer an independent offering with a wide selection of top brand and specialist paints and an expert team on hand to support both home DIY customers and the trade.
The new store has seen an investment of over £100,000 and the installation of mixing machines from all the main manufacturers: Dulux, Johnstones, Crown, Farrow & Ball and Jotun Demidekk.
The Paint Shed opted to open its North East site in Westhill to provide ease of access to Aberdeen and the Shire via the Aberdeen Western Peripheral Route and to celebrate the opening of the new store there will be a 20% in-store discount until 23rd May.
The store opening comes off the back of a period of sustained growth after a strong effort from the business to adapt to the COVID-19 lockdown. The Paint Shed reacted quickly to the pandemic, focusing on driving online sales and launching a new click and collect service that has seen the business achieve a 33% increase in year-on-year turnover.
Michael Rolland, managing director of The Paint Shed, said: "The last 12 months have been incredibly challenging for all businesses and despite paint being on the shopping list, delivering to the demands of customers has been a challenge with global raw material shortages and unprecedented pressures on the industry. We have been looking for a site in Aberdeen since 2018 and although the last 12 months has seen some levels of uncertainty, we are committed to the North East as a key region in our future growth strategy."
"We believe that our offering of a multi-brand omnichannel experience will bring something different for the residents of Aberdeen and the wider Aberdeenshire area seeking high quality paint supplies at great prices."