Hall Morrice expands team with senior appointments and new intake of CA students
Increasing demand from new and existing clients has led to the expansion of the team at Hall Morrice, with eight new starts and three new senior appointments at the independent chartered accountancy firm.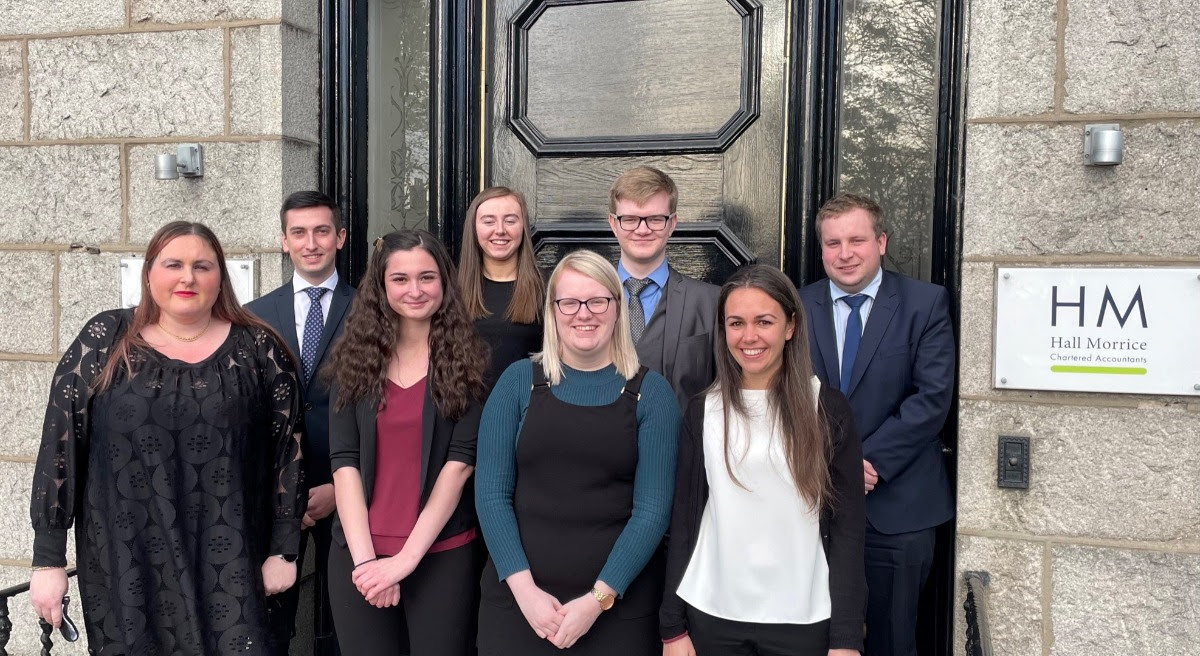 Tara Lister joins the team as senior manager accounts and business advisory. Tara's role will include leading the firm's digital solutions for clients in the lead up to HMRC's move to Making Tax Digital for Business (MTDfB) in 2024. Ms Lister is relocating to Aberdeen, where she studied and began her career, from Surrey where she worked for fellow Prime Global partner Dixcart UK as accounting services manager.
The role of qualified accounts senior will be filled by Maria Soto who joins Hall Morrice from EY where she worked in an accounts and business advisory role. Her responsibilities will include year-end accounts preparation and business advisory functions.
Jamie Rodger takes on the new position as qualified audit and accounts senior. Moving from Inverness, where he has worked for over four years, to take up this role, Mr Rodger will work on audit and accounts for Hall Morrice clients.
In addition to the new senior appointments, Hall Morrice also has two CA students - Lewis Wilshire and Kerri Foreman - and three RGU students – Ellie Shand, Mark Mitchell and Chloe Milton - joining the team.
Shonagh Fraser, partner at Hall Morrice, said: "Hall Morrice is experiencing a sustained period of growth with increased demand across all of our services. Our new senior appointees Tara, Maria and Jamie all bring knowledge and experience to our team, strengthening our client offerings even further, as we scale up to prepare for the future growth we are planning for.
"We have a reputation for investing both in our experienced employees and also in 'new blood' in the accountancy profession. The recruitment of our new CA and RGU students highlights our ongoing investment in our people. I am delighted to welcome all of our new appointees to Hall Morrice."