Hammerson sees rents drop amid coronavirus crisis
Hammerson, the retail property company which owns Aberdeen's Union Square and Glasgow's Silverburn, has seen a major slump in rents, as two-thirds of the rent it expected to collect last week was not sent due to the economic impact of the coronavirus pandemic.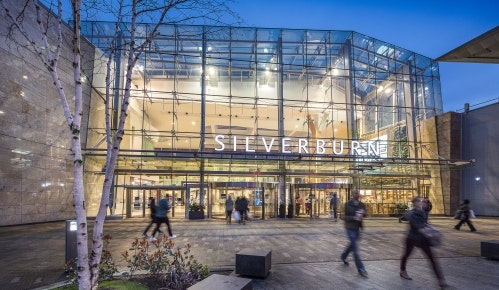 The lack of rent payments comes as retailers and businesses around the UK were forced to close their doors due to the UK government's COVID-19 lockdown measures.
Hammerson has revealed that by Friday last week, just two days after the usual rent payment deadline, it had only been paid 37% of the rent that it was billed in the UK for the second quarter of the financial year.
---
---
After removing rent that had been waived, deferred or switched to monthly payments, the figure rises to 57% of what the company was due.
Hammerson expected to gather more money as it puts temporary agreements in place with retailers.
The drop in rent payments arrives just a month after the Hammerson reported that its pre-tax losses dropped to £573.8 million in the year to December 31st.
Similarly, Intu, the owner of the Braehead complex near Glasgow, revealed last week that it was only received 29% of the rent payments due to the company.
In a trading update, Hammerson said: "In this period of unprecedented disruption, our priority is and will always remain the health and wellbeing of our colleagues, consumers and partners, whilst protecting the long-term value of the Company.
"In these circumstances, we believe we should support our occupiers, particularly smaller and independent brands that are less resilient to the closure of their space in our centres. We have received a variety of requests for rent deferrals, monthly payments, and waivers, which we are reviewing on a case-by-case basis, taking into account the business model and risk profile of the occupier, alongside the aid made available by the relevant governments."
Following the announcement, Hammerson said that given the current COVID-19 situation, the board decided that it will no longer recommend the final dividend of 14.8p per share for the financial year ended 31 December 2019.
It added that the resolution relating to the proposed 2019 final dividend will consequently not be put to a shareholder vote at the AGM on 28 April.
Hammerson said that it would continue to closely monitor the developing situation and update the market as appropriate.
Read all of our articles relating to COVID-19 here.