Helen Foord: The positive financial implications of operating a virtual enterprise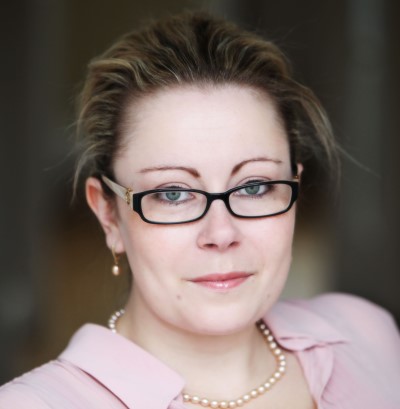 Helen Foord, founder of ELE Global, details the financial implications of running a virtual team.
COVID-19 has brought the world to a halt, ensuring that without warning, all but the most essential businesses have had to shutter physical locations and close down offices. Complete re-evaluations into strategies, business models and even structuring have been undertaken swiftly and relentlessly, with little experience of how they will play out. Even the biggest players are seeing supply chains unravel, forward orders cancelled, and jobs lost as teams are forced to go digital and consolidate roles. But, does a move from physical to digital actually signify the coming-of-age of the business world? Financially, it seems so.
Ms Foord has outlined the positive financial, social and mental implications of operating a virtual enterprise, and muses over whether the day of the physical office, is no longer:
No large monthly rent or office bills: In our case we work really hard to put this to good use in the value we add to clients. They know that, unlike some agencies, their fees go on pure capability, rather than fancy offices and posh coffee. Yes, there are certain things that will suffer in the short term by not having an office – ease of meetings, reporting and general team morale building, but as workers explore the likes of Zoom and other digital meeting spaces, we will all adapt to this new way of communicating.
Pay for expertise, not overheads: Having a team of homeworkers means being charged a more reasonable rate; you don't have to absorb the costs that come with an agency. Instead your money is literally paying for the ideas, knowledge, skill of the person you are working with, which instils confidence in the client thanks to a transparent understanding of where their money is going.
Sustainability is key: Being based at home, it's far easier to implement changes to be more sustainable - whether that's using sustainable energy sources or measuring our energy use more accurately. In the long run, changes like this are not only helping to save the planet, but will make a difference to your own underlying bottom line, as you will naturally notice an uplift in the use of things such as electricity and lighting. The flip side is while we can make promises to change things in our own homes, it's not something we can force associates to do. We do however have a charter and best practice guidance that we ask them to sign up to, which not only includes suggestions for eco hosting (for websites and emails), but also energy (like Bulb or Coffee Logs), tools for measurement and sustainable printing and design services. We've also run a number of initiatives for donating time and making changes which can be found here.
More flexibility, higher productivity: I think there is a major financial benefit in working from home that doesn't show itself in terms of expenses. I genuinely believe that I get a better quality of work and a higher productivity from people when they are in a comfortable environment, allowed to work in a way that works for them. We don't just support working from home but also flexible working, with some of the team keeping different hours to balance childcare priorities and also other interests. It can be a little trickier when it comes to project management, but I genuinely believe the value to our business and clients is greater.
Mental health benefits: They might not obviously equate in terms of pounds and pence, but responsibility isn't just about sustainability it's also about social accountability. A healthy, happy and supported worker is a worker that will take fewer sick days and be raring to go.
Naturally, there are always going to be downsides to not working in an office, or meeting in a community space. COVID-19 has robbed us of the social aspect of teamwork and the camaraderie and sounding board that our colleagues offer. We also face a challenge in terms of community work. Carrying out a lot of pro bono and community projects when you are home based can be tricky and our ability to hire paid interns and apprentices is somewhat marred by the fact we are unable to work from the same location. I think this is a huge area that the government needs to consider; with an increase in the numbers working from home this is going to impact on learning and development and in particular, vocational training. I don't think they've considered that adequately yet and therefore a solution will need to be created.
One thing is for certain, the new norm is a pretty big leap from the old norm and although that comes with challenges, it comes with a lot of benefits too.