HIE publishes annual report for 'a year like no other'
Scotland's development agency for the Highlands and Islands has published its annual report and accounts for the year 2020-2021.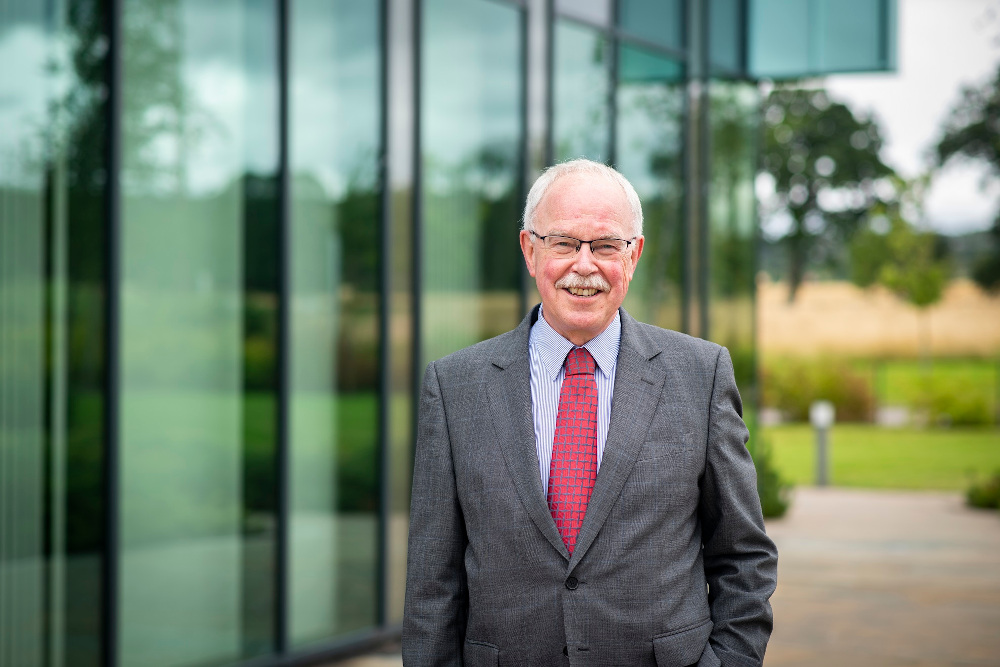 The report shows that Highlands and Islands Enterprise (HIE) activity was dominated by its response to the pandemic, both in supporting hard-hit businesses and communities across the region and in continuing to operate effectively following a sudden switch to home-based working for all its employees.
HIE invested £92.4m in the Highlands and Islands, including £23.7m COVID-19 resilience funding of which £14.9m was additional COVID-19 support funding from Scottish Government.
The agency also approved applications from businesses in the region for a further £24.9m in additional COVID-19 support funds administered by Scottish Enterprise in response to the pandemic.
HIE's own investments made during the year are forecast to support a total of 1,865.5 full time equivalent jobs (1,227.25 retained and 638.25 created). More than 60% of these are in the tourism and food and drink sectors.
It is also expected to increase business turnover by £117m, including £19.1m in international sales, and social economy turnover by £7.9m.
The COVID-19 support funding directly administered by HIE helped 873 projects that are expected to support a total of 435.25 additional full time equivalent jobs and generate further increases in business turnover of c£6.5m and £0.5m in the social economy.
The agency had to act swiftly on a range of issues including engaging with businesses and communities to gather insights and intelligence on the impacts of COVID-19 and devise support strategies. This also involved intense collaboration with partners including other enterprise and skills agencies, the Enterprise and Skills Strategic Board, local authorities and Scottish Government.
HIE played an active part in response groups, promoted and implemented resilience funds, developed local and sectoral resilience plans and adapted its own products and services for online delivery.
At the same time, HIE was also helping businesses prepare for and then adapt to the UK's exit from the EU. Extensive surveys of firms across the Highlands and Islands found that, like the pandemic, Brexit also had a disproportionate impact on the region compared with other areas of Scotland.
There was notable progress on several major projects. In August 2020, the HIE-led Space Hub Sutherland development became the first Scottish spaceport project to achieve planning consent.
In the same month, the HIE Board and Scottish Government approved reinstatement of the Cairngorm funicular as part of a full business case that also recommended a range of priority capital investments, and ongoing revenue support for operating company Cairngorm Mountain (Scotland) Ltd.
HIE also continued an extensive programme of stakeholder engagement and public consultation to develop a long-term Cairngorm Estate masterplan, the final version of which was published in June 2021.
Looking ahead, the agency is focused on economic recovery, with fair work, net zero, population and talent attraction, growth deals, and developing the green and blue economies all identified as significant opportunities for sustainable economic growth across the region. The space industry and associated supply chain is also highlighted as a significant opportunity.
Alistair Dodds CBE, chair of HIE, said: "The year covered by this report was a year like no other. Given the scale of the challenges we all faced, it is particularly reassuring that we were able to record such a strong set of out-turns.
"While we cannot undo the economic hardships that many continue to experience, these outputs, not least the number of jobs supported, demonstrate both the resilience of our clients and the effectiveness of our approach.
"These qualities will continue to be tested in the years ahead as we play our part in achieving a strong and sustainable recovery for all parts of the Highlands and Islands."