High-end estate agency Paton & Co launched by husband-and-wife property experts
Former Rettie managing partner, Patrick Paton, and his wife, property marketing specialist Celia Paton, have joined forces to launch a new Scottish estate agency, Paton & Co.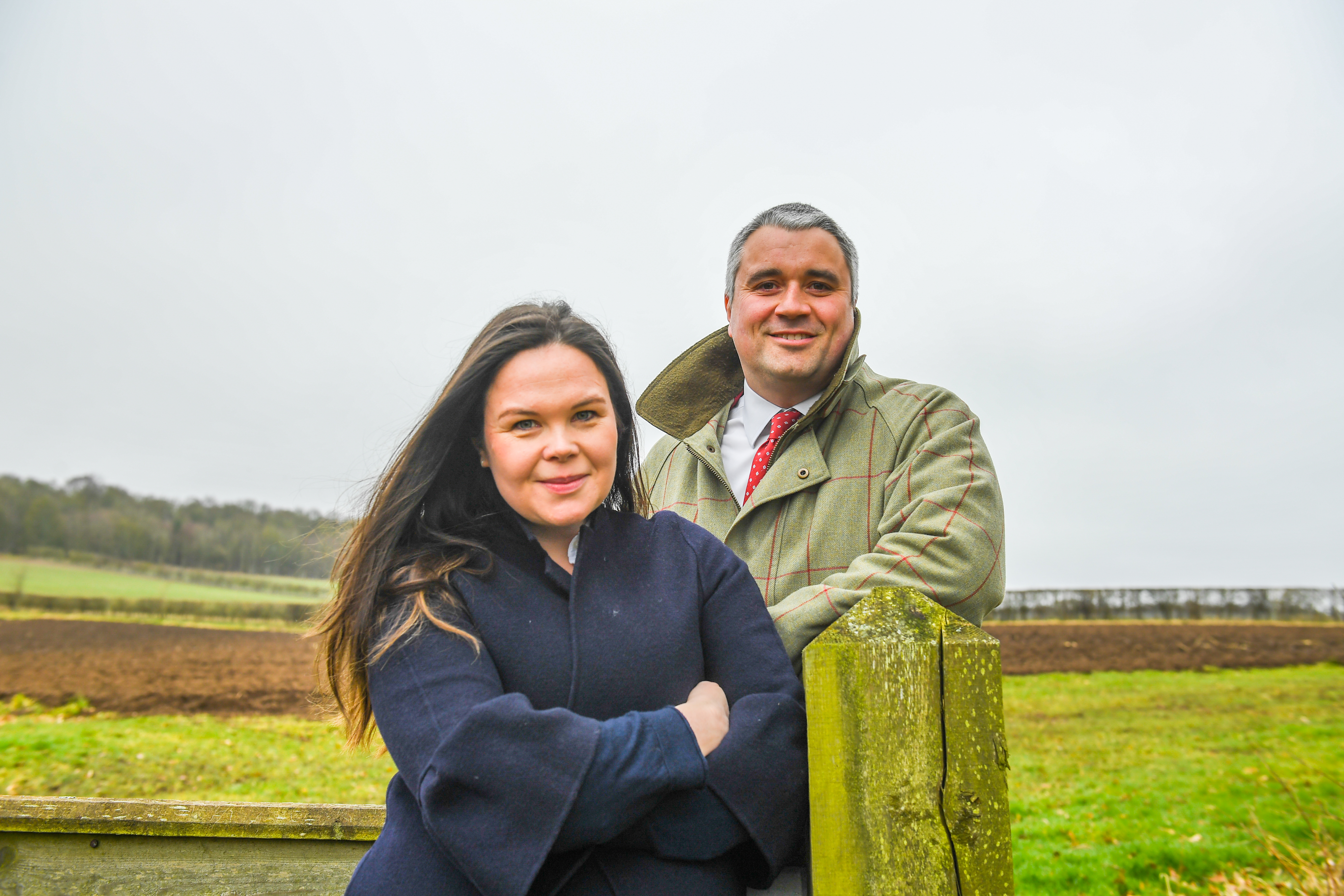 Paton & Co launched on March 15, 2021 from the couple's home in the Borders, covering properties across Scotland. The new company is stepping away from the traditional high street shop-window approach to maximise online marketing potential and offer unrivalled personal service.
Patrick Paton said: "Instead of a shop window, we will provide enhanced online marketing, which makes perfect sense when 95% of home buyers start their house search online.
---
---
"A year ago, we might have been looking for office premises, but recent events have highlighted the possibilities of working from home and using technology more effectively to allow a better work-life balance. With two young sons, we know how important that is, which is why we understand clients who are searching for a particular lifestyle as much as a new house."
Patrick Paton's extensive experience in the residential property market, which includes senior roles with leading estate agencies Knight Frank and Smiths Gore before becoming a partner at Rettie, and Celia Paton's background in property marketing and customer service, including heading up the marketing team at estate agent McEwan Fraser Legal, and establishing a successful concierge company and a holiday home management company, combine to offer clients an innovative and dynamic, but hands-on and personal approach to buying and selling property.
Mr Paton said: "Whether clients are buying or selling property, we will work with them every step of the way, using our experience to guide them through each detail.
Each property is presented with high-quality photography, plus expert local knowledge of the lifestyle each home offers, while immersive virtual tours bring every home to life.
Celia Paton, director, added: "We want potential buyers to be able to experience a seller's home from the comfort of theirs, to be shown around. Our new website carries property details, selling tips and advice, but we go a step further by sharing personal insights from well-known figures living in each area. Buyers get to see the property and gain an insight into the lifestyle that comes with it."
When it comes to marketing, Paton & Co also breaks with tradition. Mr Paton explained: "We list property on all three leading portals: Rightmove, Zoopla/Prime Location and OnTheMarket, as well as several others, including the reputable The London Broker, S1 Homes and new property portal, Boomin, which has been set up to disrupt market leaders Rightmove and Zoopla. While other agents believe being on one or another is enough, we want to reach your buyer regardless of their browsing preference."
He added: "We are also early adopters of the innovative location app what3words, which helps potential purchasers find the exact location of properties for sale more easily, particularly for those in out-of-the-way locations. Every three-metre square has been given a unique combination of three words; its what3words address. Anyone can enter these three words in the free app and tap 'navigate' to get directions using their regular navigation app to find exactly where they are going."
Luis Glaeser, senior partnerships lead at what3words, commented: "We're really excited to see Paton & Co as an early adopter of the what3words app after Patrick was one of the first estate agents worldwide to systematically add what3words to his listings."