Iain Penman: Minimal Asset Process (MAP) bankruptcy in Scotland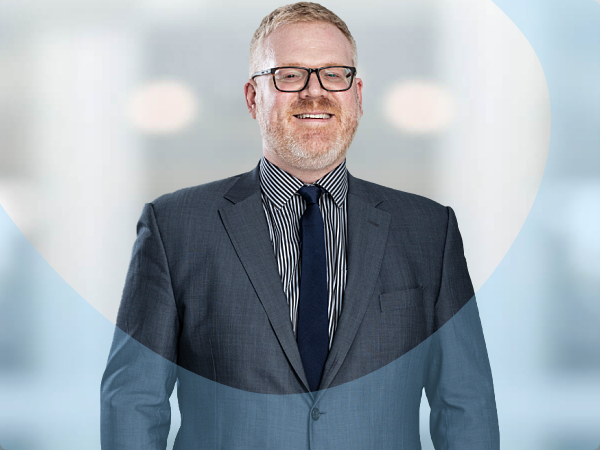 Iain Penman, senior associate in litigation at Brodies LLP, explains the advantages and disadvantages of a Minimal Asset Process (MAP) bankruptcy in Scotland.
Bankruptcy, or sequestration as its often called in Scotland, is governed by the Bankruptcy (Scotland) Act 2016 and is available to people, partnerships, trusts and some other unincorporated organisations. A deceased person's estate (money, property and possessions) can also be made bankrupt by an executor (the person dealing with the estate) or the deceased's creditors.
The Minimal Asset Process (MAP) was introduced in Scotland in 2015 to allow someone with debt problems a faster and easier route into and through bankruptcy, so long as they met certain criteria.
---
---
To be eligible for MAP (pre-coronavirus pandemic) the debtor must:
Have debts of at least £1,500, but not more than £17,000
Not have assets that are greater than £2,000
Have no single asset with a value of greater than £1,000
Not own any land
Not have been in a MAP bankruptcy in the past ten years
Not have been sequestrated (full administration bankruptcy) in the past five years
Have been in receipt of benefits only for the six months prior to the MAP or they have been assessed as having no extra income to
Pay a contribution to their creditors (known as a 'debtor's contribution')
Have a certificate for sequestration of their estate, which has been granted by a prescribed person (a money adviser or insolvency practitioner (IP))
Be resident in Scotland
Pay an application fee of £90
However, following the coronavirus (COVID-19) pandemic, legislation was brought in to change some of the MAP eligibility criteria. The Coronavirus (Scotland) (No. 2) Act 2020 has made some changes which, while small in number, are significant.
These are:
The financial threshold of maximum debts owed has been increased from £17,000 to £25,000
The application fee to access the process has been reduced to £50 and some fees has been waived for those on certain benefits
There are some significant differences between a full administration bankruptcy and a MAP. They are:
Someone in MAP automatically has their contribution from income fixed at nil, as opposed to this being assessed in a full administration bankruptcy.
In MAP the individual is discharged from bankruptcy in six months, so long as they have cooperated with their trustee. Their trustee remains in office for a further six months thereafter to finalise the bankruptcy. Full bankruptcy in Scotland generally lasts for 12 months.
During the one-year period following the MAP bankruptcy, the debtor is subject to certain restrictions:
They must not obtain credit of more than £2,000, alone or jointly, or if they have debts of £1,000 or more, obtain any further credit without informing the person who is providing the lending of their bankruptcy.
If the person was engaged in business, they must do so in the name which the discharge relates to, unless they disclose to any person they intend to do business with that they are a discharged bankrupt. This is designed to provide protection to those who the individual is doing business with.
Failure to comply with the obligations regarding obtaining credit and business names are criminal offences and can lead to a fine, imprisonment or both.
MAP offers Scottish citizens with low incomes and little or no assets access to a lower cost, faster and simpler route to debt relief. It is also an option for those on benefits and could be a solution for those who simply cannot afford to make any payment towards their debts.
But perhaps the biggest advantage of a MAP is that the person is debt free after six months, subject to certain exclusions.
Any form of debt relief process, particularly bankruptcy, has a negative effect on a debtor's credit rating. MAP is no different and an individual's ability to obtain credit in the future will be hugely impacted. The debtor faces significant restrictions on obtaining credit in the year after bankruptcy and is likely to experience an impact for up to six years.
The debtor's personal information will be posted on the Register of Insolvencies (ROI), maintained by the Accountant in Bankruptcy, and remains accessible for up to a year after the trustee is discharged.
There are certain protections available to anyone who would be considered vulnerable by the public release of their address, but the fact of their bankruptcy would still be recorded on the ROI, as is also the case with full administration sequestration.
If the debtor has any assets, it's likely they'll be used to pay debts wherever possible.
Where a debtor is awarded bankruptcy via the MAP, they will remain bankrupt for as long as they meet the continuing requirements. However, if their trustees find out that they did not meet the criteria then their case will be transferred to full administration bankruptcy. This will require them to pay a debtor's contribution from income and means that their discharge from bankruptcy will not happen until at least 12 months post-sequestration.
If it turns out that the debtor deliberately hid information, which means they were wrongly sequestrated through MAP, then they must pay an additional £110 to convert the case to full administration and they could be subject to a bankruptcy restriction order (BRO).
A BRO can run from 2 to 15 years and prevents an individual from acting as an IP, director, MP, MSP, councillor or Justice of the Peace and borrowing more than £500 without advising the lender of their bankruptcy
Breach of a BRO is a criminal offence and can lead to a fine, imprisonment or both.
During the coronavirus pandemic, fees for debtor MAP applications have been reduced to £50 and relevant fee exemptions are available for individuals who receive certain state benefits, such as Universal Credit or Jobseekers Allowance. It remains to be seen how long the new criteria will be in place, but the present expiry date is 30 September 2020.
If the application is made through a money adviser or IP, it's normal for the relevant forms to be completed online using the AIB's BASYS system.
Alternatively, if the debtor is completing the process themselves, they can use the AIB's Debtor Application Pack to apply by post. The application pack requires the debtor to provide detailed information about their finances and to confirm that they are eligible for MAP bankruptcy.
Where appropriate, they can ask the AIB to withhold information from the ROI if they have an appropriate reason for their personal information to be treated sensitively. The form is then signed by both the money adviser and the debtor, or solely by the debtor if they're making an application based on their entitlement to benefits.