Infinityblu Dental Care and Implant Clinic expands in £1m double buy-out
Perthshire dental firm Infinityblu Dental Care and Implant Clinic has invested £1.1 million to buy two new businesses, expanding its portfolio to seven practices.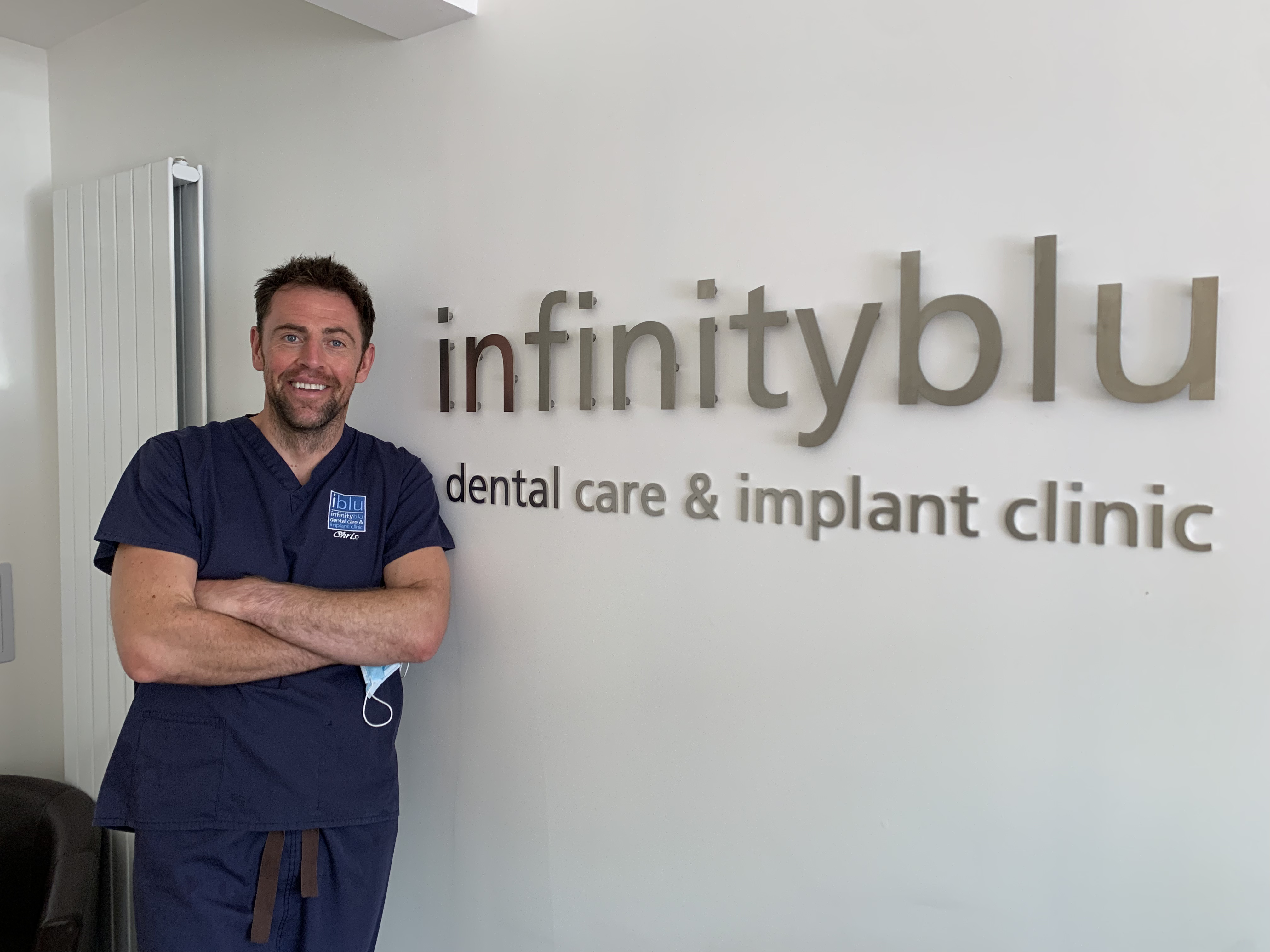 Infinityblu Dental Care and Implant Clinic was founded as a blank canvas in Pitlochry, Highland Perthshire, in 2007 by dentist Chris Barrowman.
However, following the acquisition of Duns Dental Practice and Callander Dental Practice, it now has a foothold in three different counties, with an 8th practice also in the pipeline in the village of Killin near Loch Tay.
Despite economic uncertainty caused by the pandemic, investments totalling £2.6m in the past 3 years means Infinityblu now looks after 30 000 NHS and private patients.
Ninety staff are employed, or work on a self-employed basis, with 5 new dentists set to join in the next two months, bucking a nationwide trend which has seen the UK dental jobs market flatline.
Infinityblu now operates in Pitlochry, Dunkeld, Crieff, Auchterarder and Alyth in Perthshire, with the new practice in Duns giving it its first berth in the Scottish Borders.
The purchase of the Callander practice means the brand is also now expanding into Stirlingshire; something which the expected Killin opening in February 2022 will help to augment.
Discussions are actively ongoing to grow the company's presence further in the Borders with the aspiration of becoming the primary provider of general dentistry, Invisalign, implants and specialist oral surgery.
Chris Barrowman said: "It is a really exciting time for the company and the staff. Our initial base has been Perthshire but we have always looked at other areas with similar demographics and populations; market-type towns with strong communities.
"The aim is to take the brand and the focus on personalised patient care, which has been the core of what we do, out to these new areas and replicate the service our patients want.
"We've worked hard to grow, and invest back into the company at every turn, and we intend to continue that in a positive way."
While company growth has focused, in the main, on purchasing and rebranding existing businesses, the Killin practice move will be the third time Infinityblu has started from zero.
Around £250 000 is to be invested into the practice there, providing a completely new service for the local community.
Infinityblu has also spent considerable sums in relocating, refurbishing, and transforming its Auchterarder base from a single surgery to a 3 surgery practice earlier this year.
Mr Barrowman concluded: "It's been a busy time and we've had a big recruitment drive as well. It's fantastic to be developing a great team within the business."