Inflation falls 0.2% in August ahead of expected interest rate hike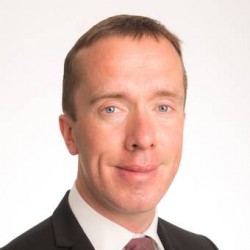 As the the recent increases in petrol prices slightly unwound, the Consumer Price Index (CPI) recorded a 0.2% drop in inflation for August, bringing inflation to just below 10% at 9.9%.
The drop was largely influenced by a 6.8% month-to-month fall in petrol prices, but at the same time food prices rose significantly, dampening the effect from the latter.
Following the news that the government will intervene to cap this winter's rise in energy bills, the peak in inflation is unlikely to be much higher than the current rate. However, the prospect of a much lower peak for inflation than had been expected is unlikely to prompt a serious change of approach from the Bank of England.
---
---
Concerns that looser fiscal policy will increase inflation over the medium-term are likely to encourage the Monetary Policy Committee to increase rates by 50bps next week, with an outside chance of a larger move.
Martin Beck, chief economic advisor to the EY ITEM Club, said: "Though there's been better news of late on commodity and petrol prices, until last week that appeared likely to be overshadowed by the impact of rising energy prices.
"Ofgem had already announced that its price cap would rise to £3,549 in October, and the increase in wholesale energy prices had implied that the price cap would rise to around £5,400 by April. This had threatened to push CPI inflation into the 14%-15% range in January. But the Government's decision to introduce the energy price guarantee, which will limit typical annual household bills to £2,500, promises to have a significant impact.
He continued: "The EY ITEM Club now expects inflation to peak below 11% in October, and the 2023 average is likely to be more than 4ppts lower than before the policy was introduced.
"However, the MPC appears unlikely to adopt a markedly more dovish approach in response to the good news on inflation. It would seem the committee is likely to be concerned about the implications of much looser fiscal policy for inflation over the medium-term, and the EY ITEM Club expects it to press ahead with a 50bps rate hike at next week's rescheduled meeting.
"Indeed, if the committee doesn't opt for a 50bps hike, it will almost certainly be because its members have opted for a larger increase."