Influx of complaints leads Lloyds to issue staff treatment memo
Lloyds Bank has issued a memo on staff treatment due to a drastic rise in complaints to one of its employee unions concerning working conditions across is declining banking network.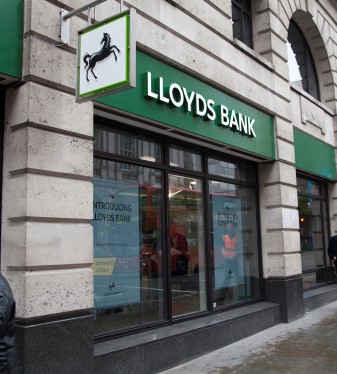 The union Accord said that the memo was sent out to managers on Tuesday last week, Accord did not detail what the memo advised but said that it was in line with advice issues to members of the union published earlier in January.
Staff complains included demands to work in their own time, asking junior members of staff to open and close branches and long-distance commutes resulting from staff relocating to new braches following local branch closures, Reuters reports.
The flurry of complaints arrives after it was revealed last week that Lloyds would be closing 56 more branches across the UK, with 15 Bank of Scotland branches due to shut in Scotland.
The banking group will close 31 Lloyds branches, 10 Halifax and 15 Bank of Scotland outlets between April and October.
The union memo called for Lloyds managers not to impose such demands on employees, for staff to know their rights and for them to contact the union if necessary.
Lloyds has declined to comment on the issue.