Johnston Carmichael launches 2023 JC Futures Programme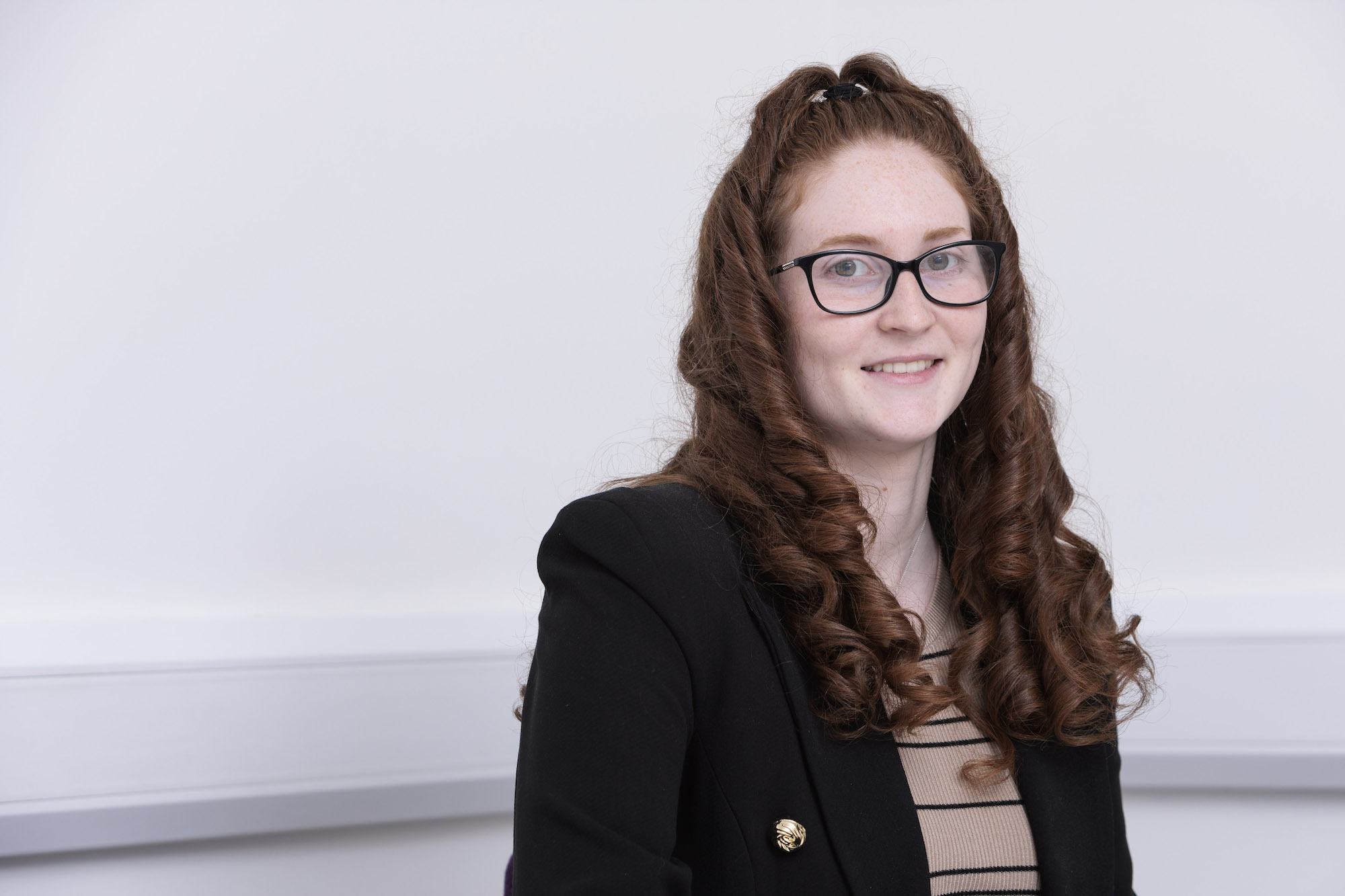 Accountancy and business advisory firm Johnston Carmichael has launched its 2023 JC Futures training programme, which offers a direct pathway for school and college leavers to become fully qualified accountants.
The four-to-six-year programme is part of the company's commitment to 'grow its own' leaders, offering an alternative training opportunity for school and college leavers to become fully qualified accountants. The recruits are spread across Johnston Carmichael's 13 offices where investment in local talent is a key priority.
Among the 2021 recruits is Emma Pirie who is based in Fraserburgh, where the team recently relocated to new premises at Fraserburgh Business Centre on South Harbour Road.
---
---
The move to the new office is part of Johnston Carmichael's digitisation and modernisation plan, supporting the adoption of new technology as the firm continues to invest in its future.
Ms Pirie has been mentored by business advisory assistant manager Claire Henderson since joining the firm via its JC Futures intake in July 2021. She heard about the accountancy training programme through a careers event at Peterhead Academy and had previously met members of the Johnston Carmichael team through a Young Enterprise project. Her accounts teacher also encouraged her to apply for the programme after hearing positive feedback from previous students.
Through the JC Futures programme, Ms Pirie completed the AAT Level 2 Bookkeeping qualification in her first year before beginning the Robert Gordon University Graduate Apprenticeship scheme. Once complete, this will mean she obtains a BA (Hons) Accountancy degree and Chartered Accountancy qualification.
Mr Pirie, 19, said: "When I was in sixth year, I wasn't sure what path to take. I applied for a place at university as well as Johnston Carmichael's JC Futures programme after joining an online event they organised for potential students.
"The team was encouraging, and the firm had a family feel which I liked. It seemed like this was a more stable route to becoming a qualified accountant, rather than attending full time education, especially with everything that has happened with the pandemic.
"I wanted to experience things first hand and put my learning into practice rather than forgetting how to do things because I'd been sitting in a classroom learning for so long. We get to use our knowledge immediately and learn through doing.
"It's a win-win situation because I can earn an income whilst working towards my accountancy qualification at the same time."
This year the firm hope to offer 28 students a place on the 2023 JC Futures programme, with a number of opportunities in the North east.
Brian Moran, Fraserburgh office head, said: "It's been a pleasure to have Emma join the team and to see her grow in confidence and develop her skills.
"The recent move to our new office in Fraserburgh is all about ensuring we are fit for the future, and that means investing in our team as well as in the latest technologies.
"Recruiting, retaining, and developing our people is a top priority for the firm as we seek to continue offering the high performance and high-quality services unique to our local clients but also tap into the expertise, we have across the firm. This is what distinguishes us in the marketplace."
Emma added: "Everyone in the Fraserburgh team is encouraging and supportive and I get to work closely with colleagues in Aberdeen, Huntly and Inverurie, which means I'm in regular contact with a variety of people with different areas of expertise.
"I've recently attended the business advisory conference where we all met up in person and I'm really seeing myself progress with all the experiences I've had in the past year."
Since the JC Futures programme was introduced, Johnston Carmichael has supported a significant number of school and college leavers to achieve a qualification in accountancy through its training programme.
The firm, which has 12 offices in Scotland and a growing London office has opened applications for its JC Futures intake in August 2023.