Jon Munnery: Are employees returning to work to support the Scottish High Street?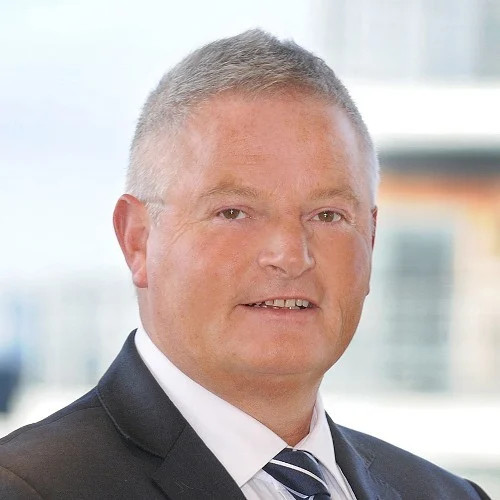 Jon Munnery, an insolvency expert at UK Liquidators, which is managed by Begbies Traynor, explains how the transition to working from home had a domino effect on shopper footfall and what high streets must do to aid recovery.
High streets are losing money due to a drop in footfall as a result of the transition to working from home and hybrid working prompted by the coronavirus pandemic. This style of flexible working continues to be embraced by employees around the country as employers made record investments in technology at the onset of the pandemic to facilitate working from home.
The coronavirus pandemic presented business owners with the opportunity to try working from home on a company-wide scale to judge its success and failures. While for some businesses, employees thrived while working from home and exhibited high levels of productivity, a proportion of workers preferred hybrid working to maintain good mental wellbeing and sharp social skills.
---
---
Are employees returning to work now that the threat of Covid-19 subsides? A phased return to the workplace was announced at the start of 2022 in Scotland and employers were encouraged to offer hybrid working to prevent a spike in Covid-19 cases. What proportion of workers are now returning to the office and how does this directly weave into the success of the Scottish High Street?
How are Scots shaping their working lives post-Covid-19?
The CIPD Working Lives Scotland report found that 15% of employees work fully from home which is a major drop from 38% from last year's survey, albeit Covid-19 restrictions were in place during this period. The percentage of employees hybrid working has more than doubled from 16% last year to 39%, with the majority working from home 50% or more of the time.
The majority of those working from home full time say that they do so because it suits them, while 66% wish to continue working like this in the future, with half saying that they would like to continue working from home most of the time.
The CIPD findings show that there is employee appetite for flexibility in the workplace. While working from home was introduced as a temporary measure to mitigate the spread of the virus, many employers expect to continue this offering outside of the pandemic to maintain high employee satisfaction. As such, high street retailers must look at new ways to bring value to hybrid workers that divide their working week between locations and to those working from the office or home full-time.
Returning to work to support our high streets
A survey carried out by Real Business Rescue on how many workers want to return to the office to support the high street found:
89% of workers see a return to the office as an opportunity to support the high street and local businesses
78% of workers are planning to shop more independently than before the pandemic to support small businesses
Workers on average plan to go in 2.8 days a week
When respondents were asked how they plan to support the high street when they return to the office, the majority selected "Shop locally instead of travelling to shops in different areas" (44%)
The second highest method selected is to "​​Shop locally during my lunch break" (41%)
The third highest is to "order takeaway food, drinks and produce from local businesses when I work from home"
At the height of the lockdown, footfall volumes fell by 89.86%, according to the High Streets Task Force, which made way for district and neighbourhood centres to be rediscovered throughout the pandemic. As travel corridors were suspended in and out of Scotland and a tier system was introduced to restrict travel, local businesses, including the Scottish high street, were provided with the opportunity to fuel the needs of locals which re-established their purpose to local communities.