Just A Minute with Neil Mitchinson
Neil Mitchinson, managing director at Edinburgh Asset Finance is the next participant in our Just a Minute feature.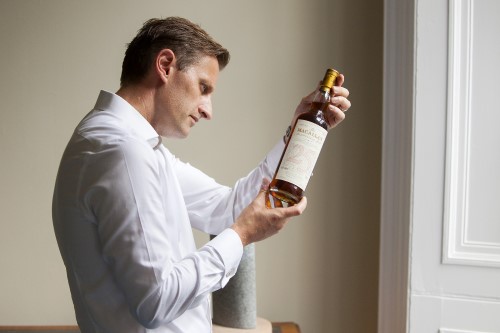 Name:
Neil Mitchinson
---
---
Position:
Managing Director at Edinburgh Asset Finance.
How did you get started in the industry?
I spotted a gap in the market. When I was building up a previous enterprise, an online furniture business, I found that cash flow within the business was extremely tight at certain times as we had to pay up-front to buy stock before we could sell it – sometimes months down the line. If I was having this problem, I supposed, then so might many other business owners. The cash flow issue gave me the idea of developing an asset-backed lending operation, so when I sold the furniture business the funds were used to set up EAF. The gap in the market is, I think, the result of a fundamental change in the banking sector. People still need to raise cash for a variety of reasons, but what was previously the source of most lending, the high street banks, have withdrawn to a significant degree from this activity. Our customers use our service in the same way as they might have used an overdraft with the bank - they know with certainty that we can help and normally within a few hours of them picking up the telephone.
Biggest professional achievement:
My career has been an unusual one and there is no single achievement that I have seen as a pinnacle, but I do take great personal pride in having launched and profitably run businesses in 5 completely different business sectors.
Best advice you received:
My father ran his own diverse businesses for as long as I can remember - he has always been a great inspiration for me. One of his philosophies was that instead of wanting to create a specific type of business, you are better to look for opportunities where there is a need for a certain product or service and then tailor a solution for that market. Listen, be adaptable and be prepared to work hard!
What do you like most about your job?
I take great satisfaction in being able to assist people at a time when they need some short term cash flow assistance. Many of my customers are business owners themselves and it is always fascinating to learn a little about other people's businesses.
And the least?
Occasionally it is necessary to have to sell a customer's asset in order to repay a loan - this is always done in full consultation with the owner of the asset and all surplus after the loan is repaid is refunded to them. It is thankfully pretty rare, but never feels great.
What are the biggest challenges your firm has faced because of the COVID-19 pandemic?
Social distancing - ours is a people business, where we tend to meet clients to understand what they are looking to achieve, as well as appraising any asset that they have. The current need for keeping distance and in many cases never meeting face to face at all feels a lot less personal.
What measures have you brought in to address these challenges?
We are conducting many meetings now by telephone or video call and asset appraisals are having to be done online where possible, or where this is not possible, we can arrange to collect the asset in order to conduct an assessment in isolation.
Will they stay in place after this is all over?
I suspect that some of the initial telephone-based consultations will continue to a lesser degree, but in the main we are keen to go back to being able to more face to face contact - I personally feel this is an important aspect of the business because it can build trust more easily on both sides.
Which newsletters/ bulletins do you receive?
Too many to list!
How would you change Scottish Financial News?
Perhaps introduce a section / ongoing feature which highlights alternative finance options for businesses. A 'back to basics' guide to give the general reader a quick snapshot into different types of lending and breaking down general finance business terms and jargon, e.g. 'how does pawnbroking / invoice factoring / defined benefit pensions work' etc?
Do you read a daily newspaper?
I subscribe to the Times and read this when time allows.
Which social media sites do you use and which do you find the most useful?
LinkedIn is something I regularly look at and periodically post on - it can be an amazing business tool when used properly.
Hobbies and interests:
My young family keeps me pretty busy, but when I am not spending time with them , I still play league hockey which I still thoroughly enjoy.
Favourite holiday destination:
We used to go on our annual summer holiday to the Moray Coast in Scotland which holds some brilliant memories for me - I am keen to get something booked up there as soon as it is safe and practical to do so.
If you, or a colleague, would like to participate in the feature please contact newsdesk@scottishnews.com.