Kate Forbes appointed finance secretary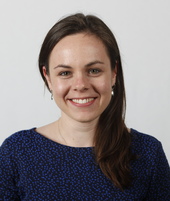 Following her delivery of the Scottish Budget, Kate Forbes has been appointed as cabinet secretary for finance.
Ms Forbes' appointment was announced alongside the other cabinet appointments to the Scottish Government.
Fiona Hyslop has also been appointed as cabinet secretary for economy, fair work and culture after a successful period as external affairs secretary.
---
---
Ben Macpherson has also been appointed as minister for public finance and migration.
Unveiling her new cabinet and government appointments, First Minister Nicola Sturgeon said: "These appointments bring new talent into government and deliver a real focus, not only on driving forward our economy, but also on addressing the challenges of Brexit, increasing our population and ending Scotland's contribution to the climate crisis.
"I am pleased to make these appointments and - in particular - to be able to put Scotland's finances and Scotland's economy into the hands of two incredibly talented colleagues.
"Fiona Hyslop has been an outstanding cabinet secretary, delivering a successful expansion of Scotland's overseas presence and recognition, supporting our booming tourism industry and demonstrating the huge importance of culture - not just to our economy, but more importantly to who we are and how we see ourselves.
"I know she will bring that drive, passion and sharp focus to Scotland's economy. Working alongside Kate Forbes as the cabinet secretary for finance, she will continue to drive forward our economy, support our key industries and maintain Scotland's long tradition as an outward-looking, dynamic and enterprising nation.
"Ben Macpherson will continue to make the case for Scotland to have a distinct migration system in order to meet our economic, social and financial needs – and as public finance minister will also take the lead on identifying ways to fund climate action, and he will work across government to build a wellbeing economy."