Keenan Recycling awarded £540k funding from Zero Waste Scotland
Scotland's largest organic waste recycling company Keenan Recycling has received a £540,000 funding package from Zero Waste Scotland's Circular Economy Investment Fund.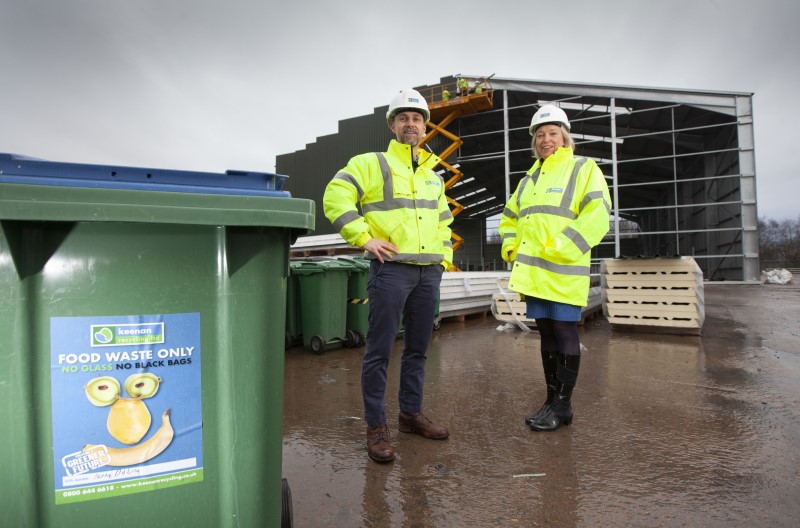 The £18 million investment fund provides finance for SMEs based in Scotland in support of projects which will deliver growth in the circular economy.
The fund receives support from the European Regional Development Fund.
---
---
Keenan Recycling will utilise the funding to swell and improve its integrated approach to collecting and transforming organic waste into green energy from the firm's new location in Linwood.
A waste plant outside of Glasgow will unpack and process the food waste collected and delivered by the company's disposal trucks. Then, the waste will be turned into liquidised fuel which will be shared with local anaerobic digester (AD) plants for conversion into green energy.
The new Linwood plant and integrated service represent a £1.7 million investment and follow the successful trial of a biofuel plant at Keenan's New Deer, Aberdeenshire.
This pilot plant demonstrated the huge demand for biofuel which can be readily produced. With contamination reduced at the collection point, the fuel is prepared in a form that is easily transportable, user-friendly and high in dry matter content.
Processing more than 100,000 tonnes of organic waste a year, Keenan is already supplying AD plants throughout Scotland.
Gregor Keenan, operations director, said: "With support from Zero Waste Scotland, BGF and Clydesdale Bank we have invested considerable time and money into the research and development of our integrated service. This has included the introduction of handheld devices to report real-time collection results and new de-packaging technologies which have produced higher volumes of organics for recycling."